KFS to ensure CFA's comply with the Law
COUNTIES
By Agency | May 15th 2020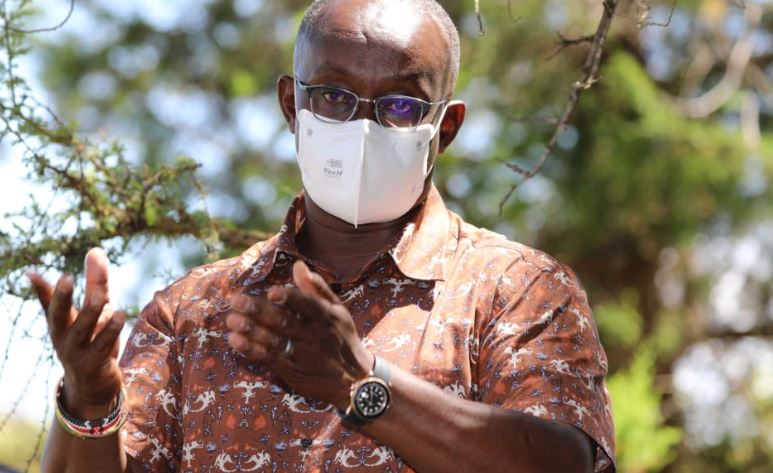 The Kenya Forest Service Chairman Peter Kinyua has said Community Forest Associations must conform to the Forest Law and fulfil the requirements by the Registrar of Societies.
The Chairman who was accompanied by the Chief Conservator of Forest Julius Kamau undertook an aerial tour of the Mukogodo before joining stakeholders meeting at the forest in Laikipia County.
Kinyua said conforming to the law is the way communities living adjacent to forests will be able to participate in forest activities, access stakeholder funding and related support.
He was speaking when he joined a stakeholders meeting to harmonize CFA management with the Law requirements in Mukogodo forest.
He said the 30,159 Ha. Mukogodo Forest was well-conserved thanks to productive partnerships among several stakeholders, adjacent communities and the KFS.
Conformity and compliance with the requirements by the Registrar of Societies has seen the number of registered CFAs drop from 354 to 255.
Part of the requirements includes submitting annual returns, submitting audited accounts, holding elections in line with CFA Constitutions and annually updating their registers.
The Chief Conservator of Forests Julius Kamau noted that to actualize participatory forest management, forest adjacent communities must be fully and actively involved.
Kamau said CFA membership enrollment is for the willing and must be conducted in public forums.
He thanked the community for their active involvement in the conservation of the forest.
He noted that development actors willing to support CFAs must do so within the structures provided by the Law.
Kamau noted that he had worked closely with most of the stakeholders present and thanked them for being part of conserving Mukogodo forest.
CFA Chairman Tema Karamwishwo said the CFA has been working closely with local Chiefs and had engaged 12 forest scouts to patrol the forest.
Karamwishwo said he receives daily intelligence reports from the community and communicates suspect activities to law enforcement agencies.
Migori MPs demand border closure
Six Covid-19 suspects who escaped from a quarantine centre in Migori are still at large as local leaders demanded a total closure of Kenya-Tanzania.