Raila, Maraga differ on who is derailing the fight against corruption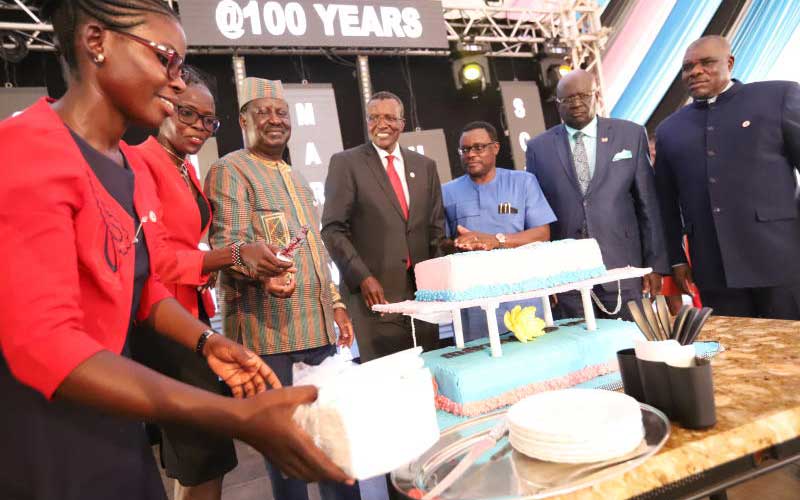 ODM leader Raila Odinga and Chief Justice David Maraga have differed on why the fight against corruption is becoming a mirage.
While Maraga urged the political leadership to play its role, Raila blamed the slow pace in which the courts are handling graft matters.
The two were speaking during the centenary celebrations of Maranda High School in Bondo yesterday.
Maraga said lack of integrity among leaders is what was fueling corruption, adding that Kenya had what it takes to stem the vice.
"What this country needs is integrity. We are being ranked among other corrupt nations because most of those in leadership lack integrity," the CJ said.
Justice wheels
But Raila said that while arrests are being made, it takes two to tango and the wheels of justice must turn faster for an effective fight against graft.
"We have seen most of the times those implicated in corruption cases are freed on bail and the cases take too long to be concluded," Raila said.
"We have seen some leaders walk into our churches with sacks of money under the guise of harambees, with no one questioning the source of their money." Earlier, Raila and Maraga, who are both former students of the school, toured the institution, visiting classrooms and dormitories and sharing memorable stories with some of their former schoolmates.
They said were it not for the missionaries who started and sustained Maranda, they may not have attained their current leadership positions.
The leaders paid tribute to the founder of the school, the late Rev Shadrack Osewe, an Anglican Church of Kenya priest, who they said helped maintain the enduring standards of excellence and discipline