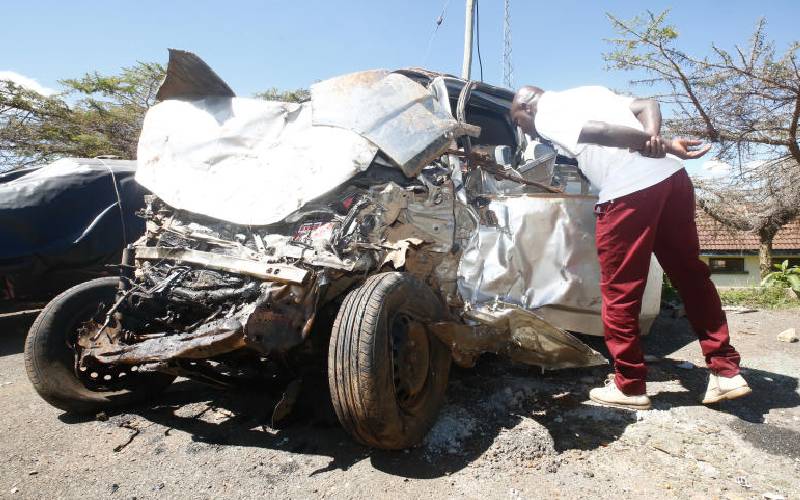 Police have identified the fourth victim of a road accident that occurred on New Year's Day in Eldama Ravine in which five people were killed.
Twenty-nine-year-old Judy Chepchirchir, a mother of four, is among those who died in the crash.
Chepchirchir's body was identified as police tried to establish the identity of the fifth victim, also a woman.
Eldama Ravine Sub-county Police Commander Rashid Mohammad said they had sent word to village elders and local administrators to help them find out the woman's identity.
Jeremiah Ngetich, Chepchirchir's father, yesterday said that his daughter was a single mother of four children aged between five and 10 years.
Among the children are twins – a boy and girl aged five. Mr Ngetich said none of the three men who died in the accident was related to his daughter.
"The deceased was not married. She lived in Eldama Ravine town and we used to meet. She would occasionally come home to visit us," he said.
Ngetich, who is a lorry driver, said he would bump into Chepchirchir in town where she ran a business.
"My daughter used to tell me she worked in Eldama Ravine but I did not know what business she was engaged in. We used to meet but I never visited her work place."
Miriam Koros, Chepchirchir's mother, appealed for help to raise her grandchildren. "The children left behind are now under my care because no one has claimed to be their father."