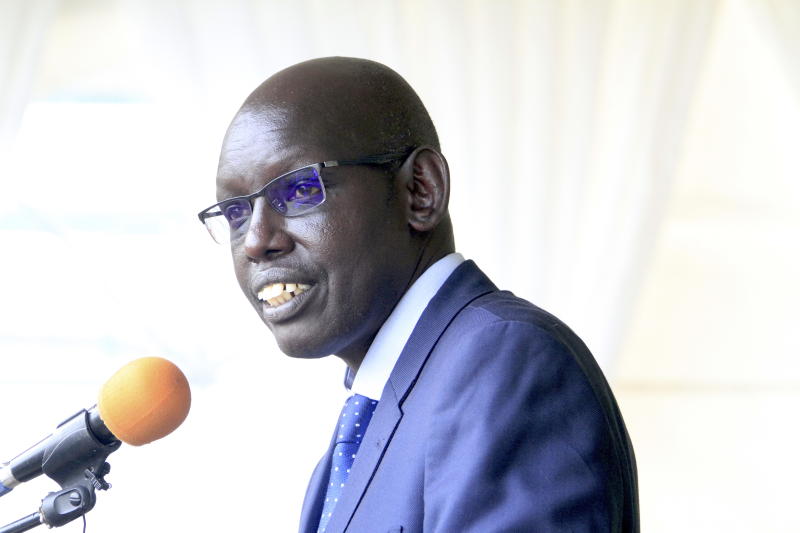 The fate of about 4,000 pupils from schools in Mau Forest that were closed by the Government remains unclear. An order has been issued that no pupil should report to the schools.
Most schools across the country are reopening on Monday, or in the course of the week, for third term.
Education Principal Secretary Belio Kipsang' yesterday told a parliamentary committee that key stakeholders in Government will meet to decide the fate of the learners following a decision to close down the institutions due to a pending eviction of settlers from Mau Forest.
Rift Valley Regional Commissioner George Natembeya on Wednesday decreed the closure of 15 schools located within the Mau Forest, sending learners and parents of the schools into panic.
Best interest
When he appeared before the National Assembly's Education Committee, Dr Kipsang did not directly respond to the position taken by the administrator, but promised that once the meeting is held, the best interest of the learners will be looked into.
Kipsang declined to respond to Natembeya, saying there was a channel of communication in Government, where the issue will be discussed.
"As a Government, we have a framework where we engage and we will do that. Ultimately, I can assure you that whatever decision we will take will be in the best interest of the child," Kipsang said.
The committee chairman Julius Meli and Malava MP Injendi Malulu had sought to know the fate of pupils whose schools were closed just days to opening day.
Mr Meli wondered why suddenly the Government had turned against the schools yet they have been in operation for years, and were even recognised as national examination centres.
The 15 schools closed include Chebirebelek, Chebetet, Lelechwet, Kiroboni, Senetwet, Kapislibwo, Kitoben and Indiani.
Others are Kabarak, Noosagami, Chorwet, Ogiglgwe, Sebetet, Olabai and Koitabai.
Natembeya warned that no pupil should report to the centres as schools re-open next week, urging parents to find alternative schools for their children.