New immigration center for issuance of e-passports launched in Nakuru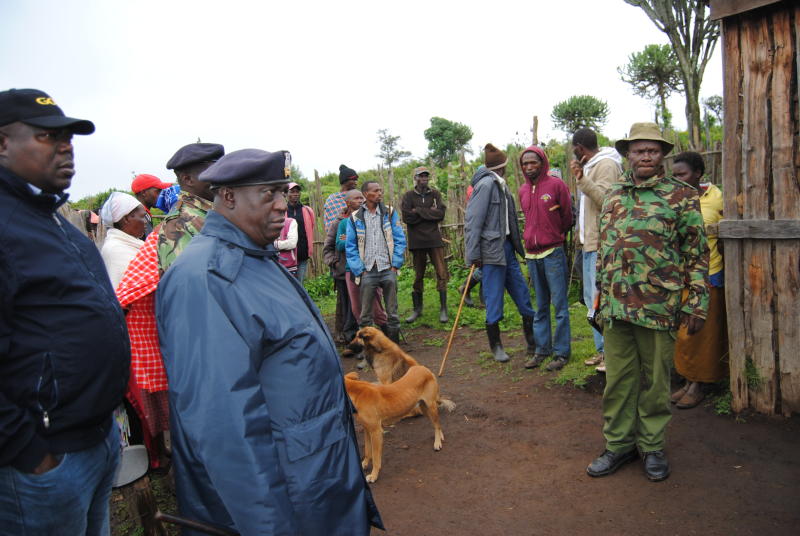 The Government has warned that foreigners found engaging in trade without the proper papers will be deported.
Interior Cabinet Secretary Fred Matiang'i yesterday said the Immigration Department had not given approval to six foreign nationals to conduct business.
"Kenya has no classification of permits that allows foreigners to engage in trade as seen recently. Such persons shall be treated as illegal immigrants and a swoop across the country is already ongoing. The six will be on the earliest possible flight to their country of origin," said Dr Matiang'i.
The CS was speaking in Nakuru yesterday when he opened a new centre that is expected to speed up issuance of new generation travel documents.
The backdoor
Matiang'i pointed out that foreigners have been using tourist visas to engage in business while reaching out to Immigration officials "through the backdoor" to get permits.
"Any work permit should be applied for and issued to a foreigner while they are still in their home country. No country issues work permits when the visitor is already in the country and Kenya is not an exception," he said.
Matiang'i urged local administrators to be on high alert and support the mop-up exercise to ensure Kenyans are protected against joblessness caused by foreigners taking up opportunities meant for residents.
The CS said Kenyans with passports had three months to acquire the new e-passports.
"There are 2.5 million Kenyans with the old passports and already one million have transitioned to the electronic ones. The rest have until September to acquire the electronic ones at any of the new centres opened in various counties," he said.
He urged Kenyans to stop relying on brokers to get government documents, saying the practice is a major challenge to Immigration services.
"The new passports are sensitive and Kenyans should be careful not to find themselves trapped in other countries for presenting fake passports. Brokers are there and as we deal with them, applicants should use existing offices and acquire genuine documents," he said.
Security reasons
Issuance of passports at the Nakuru Immigration offices had been suspended in 2017 over security reasons, forcing residents to seek services in Nairobi and Kisumu.
Matiang'i said the decision to reintroduce the services followed a directive by President Uhuru Kenyatta to allow more Kenyans to acquire the electronic passports.
"The President has directed that we have at least 10 centres for issuance of the e-passports. Currently, we have operational centres in Nakuru, Nairobi, Mombasa and Kisumu. This week we shall be opening others in Embu and Eldoret," he said.
The Nakuru centre currently has the capacity to serve 100 people every day but the CS said before the end of the month, it will be expanded to serve up to 300 people daily.
Matiang'i noted that the Government has also set up similar centres in Washington DC, Dubai and South Africa and there are plans to open others in London, Berlin and Paris next month.
Nakuru Governor Lee Kinyanjui lauded the Government for restoring the passport services, saying the move would make it easier for residents with old generation passports to acquire the new ones.
"There has been congestion in the existing offices which discouraged many Kenyans from taking part in the transition. This is also a gain for Nakuru in our quest to attain city status as more services have been made available," said Mr Kinyanjui.