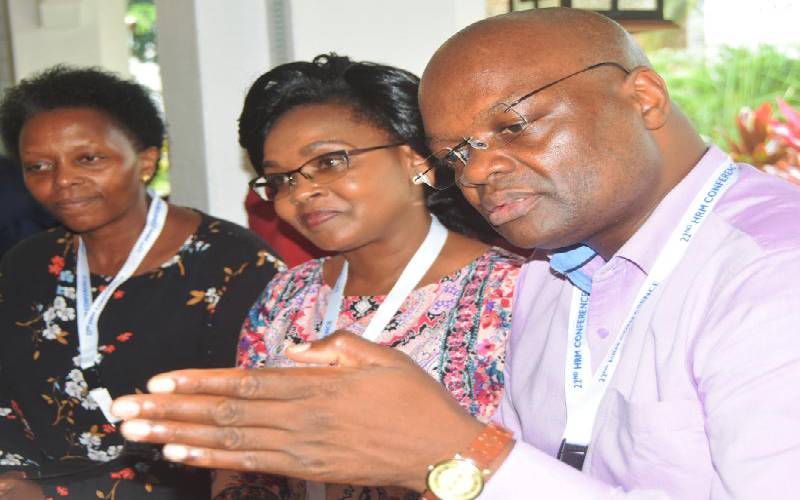 Foreign human resources professionals practicing or seeking employment in the country will have to seek clearance from the Institute of Human Resource Management (IHRM).
This following a pact between the IHRM and the Ministry of Interior to root out fakes and enhance compliance. Speaking during the 6th annual HR congress in Mombasa, yesterday, IHRM executive director Dorcas Wainaina said they had all it takes to vet and clear the foreigners.
"This will also apply to foreigners already working in the country and wish to renew their permits," said Ms Wainaina.
She called on all firms that had engaged the services of the foreigners to ensure they (foreigners) met the said criteria. She said the IHRM secretariat had revamped compliance on accredited learning institutions, also known as HR firms, for quality control.
"This will include random checks to ensure quality learning is taking place," she added.
Yesterday HR petitioners also lamented over what they termed an affront against the profession, as some organisations had relegated HR departments to be under finance.
They said it was compulsory that HR positions headed by a dual professional, say an accountant, that professional ought to be trained and qualified in HR and other branch of management.
"In the event of a disciplinary matter, both professional bodies to which this dual professional belongs can hold him or her accountable," said Wainaina.
The institute said it was also following up amendments on various legislations and tracking various Bills to ensure only qualified HR professionals were appointed to County Public Service boards.
Meanwhile, the HR practitioners backed the Salary and Remuneration Commission's stand against MPs' move to award themselves house allowances.
IHRM National Chair Joseph Onyango said the setting of MPs' remuneration and benefits was the exclusive responsibility of SRC.
"The Parliamentary Service Commission (PSC) has got no mandate to determine and pay house allowance of MPs. PSC can only do so for its employees who are not State officers, but supplying ordinary labour," said Mr Onyango.