Why Uhuru picked military men and spies to key posts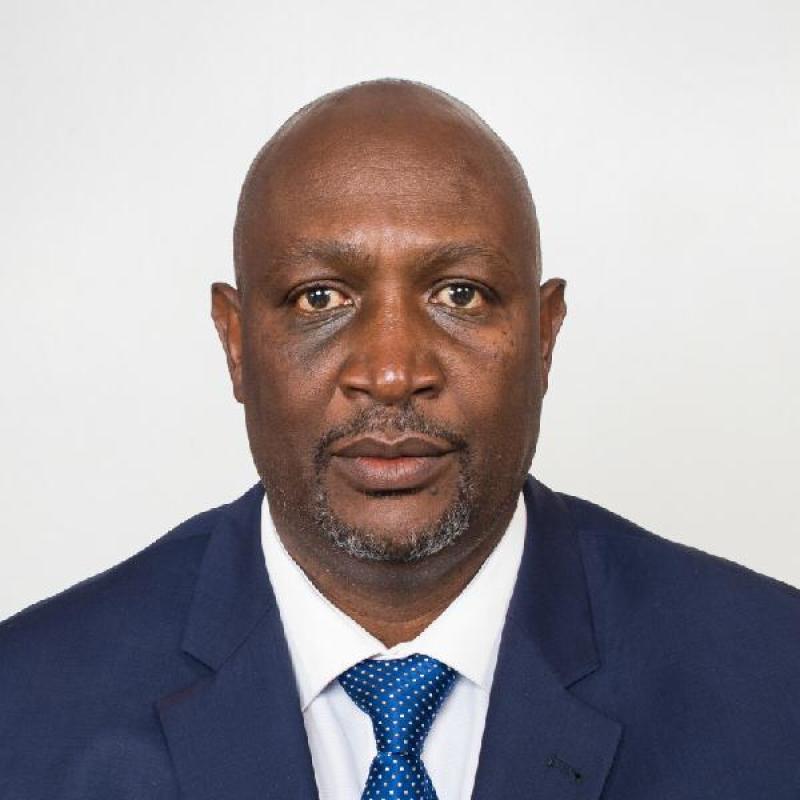 When Hillary Nzioki Mutyambai was named successor of Inspector General of Police Joseph Boinnet, it did not come as a surprise to many, owing to the lobbying that had been going on.
Mutyambai joins a list of more than a dozen top officials from the military and the National Intelligence Service (NIS) who have joined the civil service in the past five years. He is currently the deputy director in charge of counter terrorism at the NIS.
"Many issues came into play to warrant this. Handshake, his experience, his place of work and the need to ensure discipline and order in the service," said an insider aware of the process.
Other military men named alongside Mutyambai for public service jobs are Brig Vincent Naisho Loonena as the Director General of Kenya Coast Guard Service and Brig John Migui Waweru to head the Kenya Wildlife Service (KWS).
Sources say President Uhuru Kenyatta seems to favour these intelligence and military officers with key government positions due to the perception that they are clean and disciplined, as he creates his legacy on the war against corruption.
The crucial dockets that have snatched men from the militaryand the NIS in the last few years include the Office of the Public Prosecutions (ODPP), National Police Service, Immigration Services, Kenya Maritime Authority (KMA), Financial Reporting Centre (FRC), Ethics and Anti-Corruption Commission (EACC), Firearms Licencing Board, Kenya Coast Guard Service, Kenya Civil Aviation Authority (KCAA) and Kenya Airports Authority (KAA).
New agency
The trend began after the September 2013 Westgate terror attack where more than 70 people were killed.
President Kenyatta has since established a new agency – Multi Agency Task force (MAT) – to coordinate security issues and investigations targeting terrorism, general crime and corruption.
Members of the team include officials from the Directorate of Criminal Investigations (DCI), NIS, FRC, EACC, ODPP, Asset Recovery Agency (ARA) and Attorney General. The MAT now has at least four spies, including DPP Noordin Haji, FRC Director General Saitoti Maika, NIS boss Philip Kameru and EACC chief executive officer Twalib Mbarak and will also incorporate DCI George Kinoti, a career detective.
A retired general, who asked not be named, said the military, which of late has been producing intelligence commanders, is keen to see their retired or serving commanders absorbed in public service.
"You find that a brigadier or colonel retires at a young age. Where do you want them to go with the massive experience they have? This has to change," said the retired general.
These candidates have even been taking over positions traditionally preserved for the police.
Last police officer
For instance, at the KAA, late Brig (Rtd) George Kabugi was appointed as general manager for Security Services, a position traditionally held by a senior police officer.
Government spokesman Eric Kiraithe was the last police officer who held the crucial position.
Other agencies that have been headed by former militaryofficers and spies include the Firearms Licensing Board, Immigration Services, National Transport and Safety Authority (NTSA), National Social Security Fund (NSSF), Kenya Railways Corporation and Kenya Ports Authority (KPA).