Drug lord Akasha's date with fate set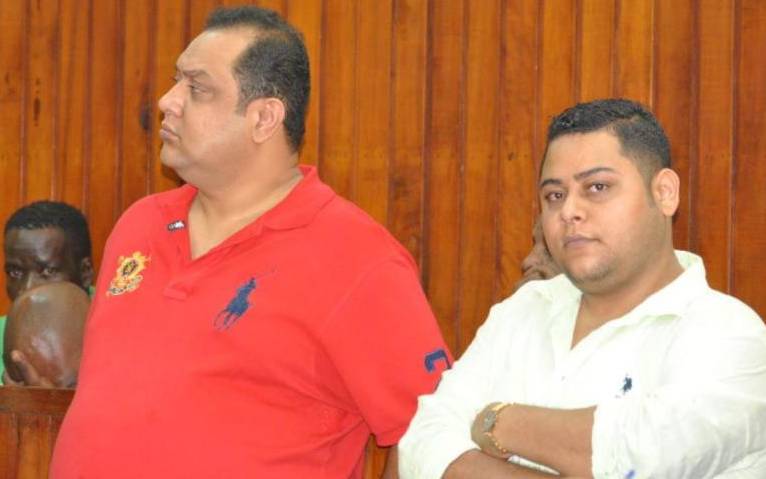 Self-confessed drug lord Ibrahim Akasha will be sentenced on March 15, 2019, a New York court has ruled.
Ibrahim and his brother Baktash pleaded guilty to an array of drug related offences in a US courtroom last year.
"It is hereby ordered that the sentencing of the above named defendant shall be rescheduled to Friday, March 15, 2019, at 3pm. In light of this adjournment, the Probation
Department is directed to change the pre-sentence investigation and report dates accordingly," reads a January 11 court order from Judge Victor Marrero. An initial hearing had set the sentencing date for February 1.
Baktash and Ibrahim appeared before Southern District of New York where they pleaded guilty to drug trafficking charges, corruption to defeat extradition and conspiracy to use guns to facilitate their drug trafficking business.
The charges that carry a minimum sentence of 10 years in prison and a maximum sentence of life included distribution of heroin and methamphetamine and conspiracy to import drugs in the US.
The plea of guilty came barely 24 hours after the court's presiding judge, Justice
Victor Marrero allowed in part an application by the US government that sought orders allowing admission of certain evidence related to uncharged drug trafcking and acts of violence by the Akashas.
The two with Pakistani national Gulam Hussein and Indian national Vijaygiri Goswami were extradited in January 2017 to the US after being arrested in Mombasa.
Kenya had been working with the US and UNODC in collecting evidence that linked them to the trafcking of narcotics to the US. Baktash, Ibrahim, Gulam and Goswami, have been charged by US prosecutors with conspiring to smuggle 98 kilos of heroin into the US from Kenya.
The two could be sentenced to life in prison in the US as per the drug trafficking law. They were arrested in Mombasa on January 28, 2017 and later transferred to the US. At that time, a Mombasa court was hearing a petition on whether they could be taken to the US for the charges. Their lawyers protested locally in vain.