Lobby group asks Western politicians to keep off issues affecting sugar sector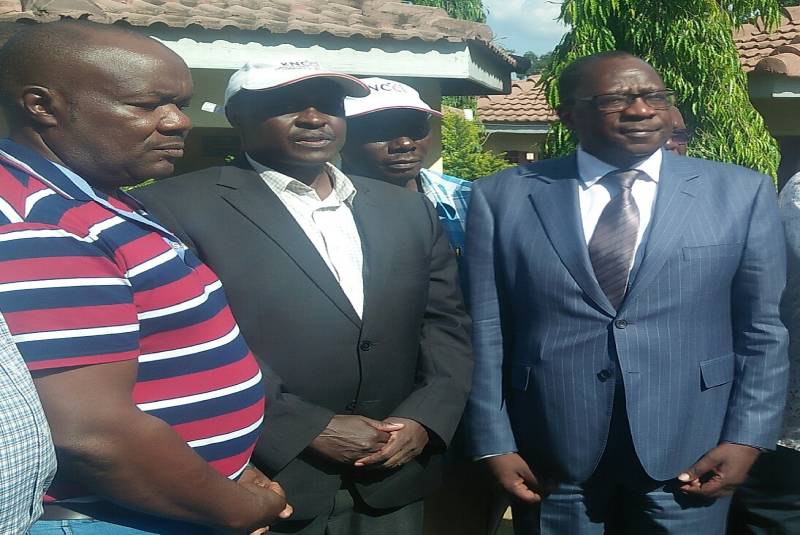 Lobby group wants politicians from Western region to leave issues affecting sugar sub sector to experts in sugar industry.
The spokesperson of the Kenya National Chamber of Commerce and Industries (KNCCI) Western Chapter Harman Kasili said there was need for experts from the sugar industry sector to be given opportunity to investigate what is ailing the sector. Kasili also says that experts can give recommendations on how moribund sugar factories in the region can be resuscitated by the national government.
Speaking in Busia when KNCCI members from Vihiga, Bungoma, Kakamega and Busia met to endorse Charles Wako and Rodgers Mulemi to represent Western at the national office, as chairman and director respectively, Kasili lamented that sugar factories in Western are on the verge of collapse.
Last month Agriculture CS Mwangi Kiunjuri formed a task force to look into challenges facing the sugar sector. The team is being co-chaired by CS Kiunjuri and Kakamega Governor Wycliff Oparanya.
Kasili who is also the chairman of the Chamber of Commerce in Bungoma County observed that collapse of Mumias Sugar Company and Nzoia Sugar will have adverse effect on sugarcane farmers.
"There is too much politics in the sugar sector and our politicians are on the fore front of politicizing issues, we need to be allowed as business community to offer advice on how ailing factories can be saved for the sake of sugarcane farmers," said.
He alleged that some of the politicians from former Western Province are behind the woes afflicting the sugar sub sector.
"Some politicians and unscrupulous traders sneaked into the country cheap sugar they imported from abroad and later flooded our local markets," said Kasili.
The Chairman of the Kenya National Chamber of Commerce in Vihiga Mr Mulemi said that lack of stringent laws to govern trader in the country has created loopholes through which cartels are using to sneak into the country contrabands
Mulemi said as officials of the KNCCI in Western they are going to rally county assemblies in Vihiga, Busia, Bungoma and Kakamega to pass tough laws that will make it difficult for unscrupulous traders to import substandard goods and sell in their counties.