Ocampo Six should have been locked up, ex-envoy says
COUNTIES
By Nzau Musau | Dec 2nd 2018 | 5 min read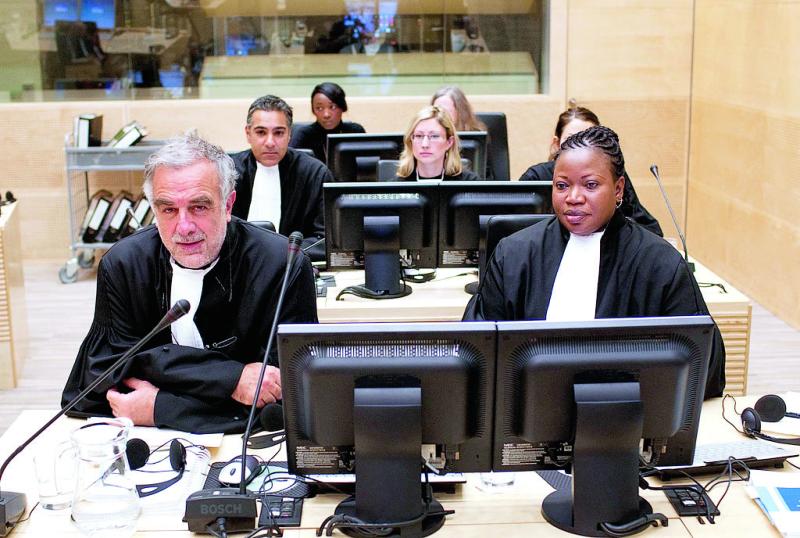 Former US President Barack Obama's ambassador-at-large for war crimes Stephen Rapp has opened up on fundamental errors in the International Criminal Court cases against President Uhuru Kenyatta, Deputy President William Ruto and four others.
Rapp says former ICC Chief Prosecutor Louis Moreno Ocampo's decision to opt for summonses instead of arrest warrants against the six Kenyans was a "serious mistake" that may have cost the cases.
He says Ocampo should have gone for warrants to arrest them if he was satisfied that he had enough evidence against them.
Rapp said the cases appeared to have been weakly investigated, witnesses spread too thin and generally the prosecutorial approach to the cases was wanting.
He was speaking in Arusha, Tanzania, on the sidelines of a regional justice forum earlier in the week.
The forum was organised by Wayamo Foundation with financial support of German Foreign ministry. It was attended by, among others, all the regional Directors of Public Prosecutions -- Noordin Haji (Kenya), Jean Bosco Mutangana (Rwanda), Mike Chibita (Uganda) and Biswalo Mganga (Tanzania) and President of the East Africa Court of Justice Emmanuel Ugirashebuja.
Also in attendance at the high profile event was William Rosato, an investigator at the ICC's Office of the Prosecutor, Philip Ambach, Chief of the Victims Participation and Reparation Section of the ICC, Gary Hyde, the regional advisor for anti-money laundering and counter terrorism financing for the UN Office on Drugs and Crime.
"I remember Louis telling me he will ask for summonses to appear in the place of warrants. It was a serious mistake if you asked me. If you are charging people with crimes against humanity, you detain them," he said.
At the height of preparation of the cases in November 2009, Rapp met Ocampo in Kigali, Rwanda, for an update on the matter. Two weeks later he flew to Nairobi where he promised that the US would cooperate with the ICC in prosecuting the cases.
This week at the Arusha event, Rapp said detention is the only sure bet to prevent possible intimidation and interference of witnesses by the accused who by the nature of the crimes, tend to be powerful persons.
To this date, the prosecution maintains that its witnesses were bribed, intimidated or lured against participating in the cases. They have since opened witness interference cases against three Kenyans – Walter Barasa, Philip Bett and Paul Gicheru.
This time round, and probably with benefit of hindsight, Chief Prosecutor Fatou Bensouda did not seek summonses of appearance for the trio.
She obtained sealed arrest warrants against them but like the rest of warrants ICC has issued, the suspects remain at large.
Physical attendance
"If you are really going to be serious, and you have enough evidence, seek to detain them!" Rapp, himself a former prosecutor, said.
When they were summoned in early 2011, Uhuru, Ruto and four co-accused – Hussein Ali, Henry Kosgei, Francis Muthaura and Joshua arap Sang – easily turned up at The Hague and subjected themselves to the ICC process and came back home to their day-to-day activities.
Later when the trials began, the court, which had in the past required physical attendance to trials of all its suspects, waived this requirement to enable them to attend to their official functions.
But Rapp now says any provisional releases of the suspects should not have been to their country. He also rued the prosecution for building a weak basis for the cases.
"I remember asking how many witnesses there were, and when I heard the dismal numbers I asked myself what will you do if you lose all of them," he said.
He said a key lesson for ICC from the Kenyan cases is to build cases on solid and diverse forms of evidence that cannot be interfered with. Such could include documents as well as broadcasts or recordings.
"To indict a person you need twice as much evidence as would convict him," he said.
He also pointed out what he termed as "self-inflicted wound" of the ICC in the little resources it allocates to investigations. Rapp also took on US President Donald Trump's administration for adopting "an attitude that is very much like let's strangle the ICC."
He said it is up to the American people to reverse the gains Trump administration is making with regard to international justice through an election, but added that it will still be "very hard" to repair the damage caused by Trump.
Redress wrongs
He defended the Obama administration, saying although they never ratified the statute, they adopted a friendly approach to the ICC, offering in-kind assistance to the court, complying with the treaty as a matter of policy and being an observer to the court processes.
Angela Mudukuti, an international criminal justice lawyer who used to work at the ICC, said she had reviewed the Kenyans cases to see where they failed and hoped this could be made public sooner.
Mudukuti, also a director of Wayamo Foundation, said African countries who are members of the court have the power to redress any wrongs they see with the court.
"We have the numbers as a region. Kenya began the process to amend the statue but never followed through its proposals.
"It brings to question the seriousness of our grievances. I am not saying you amend it to suit your situation. I am saying we have the power," she said.
Rosato kept off discussion on the situation obtaining at the court at the moment. In a presentation titled "Means, Motives and Opportunities in ICC cases," he said prosecutors must study situations and understand them. He ended his presentation with a cryptic quote that sounded a familiar reference to prosecutors: "If you have a hammer, everything starts to look like a nail."