Drama in court as complainants follow an accused in court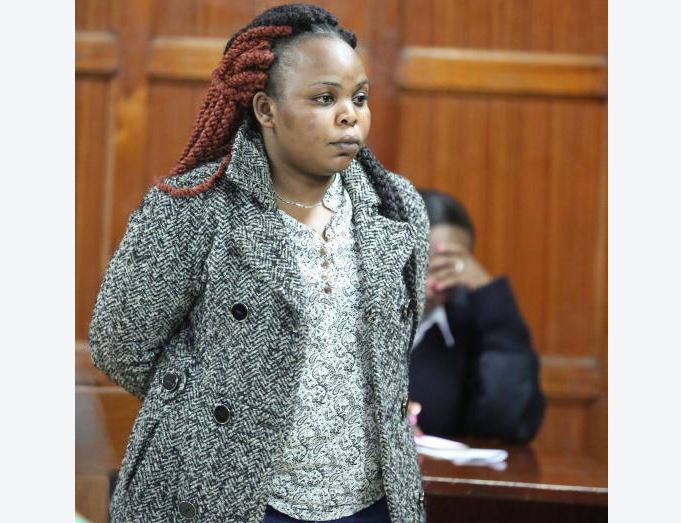 More than 20 complainants confronted an accused in court demanding she refunds money they paid to purportedly to facilitate their travel to Afghanistan for employment.
The group, that was not listed among complainants in the charge sheet in the case against Ednah Kendi Kiruku (pictured), stunned orderlies at the Milimani Courts in Nairobi, yesterday.
Ms Karuku faced charges of obtaining money by false pretenses. The prosecution said she falsely pretended that she was in a position to secure employment for the complainants in Afghanistan.
It was alleged that on diverse dates between April 1, 2018 and June 30 2018, she started advertising by word of mouth to her friends that there was some people who wanted to recruit civilians for jobs in Afghanistan.
The court heard that the complainants contacted her for the alleged jobs and she demanded money from them for the interview. The money was sent to her via M-Pesa while some gave her cash, the court heard.
It was alleged that after she received the money, she started giving excuses why the complainants were not travelling to Afghanistan where she had promised them jobs as security guards and casual labourers.
The accused said she was ready to settle the matter and was released on Sh200,000 cash bail. She will appear in court today.