Condom maker given more days to respond to suit on defective products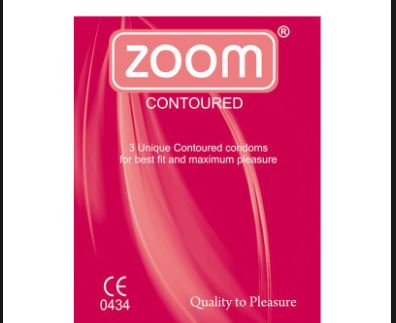 A company accused of manufacturing defective condoms wants more days to respond to suit by a man claiming he contracted a Sexually Transmitted Infection (STI) after the condom burst.
Beta Healthcare International Ltd argued that the case by Williamson Nyakweba is complicated with multiple allegations that require sufficient time to prove that their Zoom brands of condoms are not substandard.
Lady Justice Wilfrida Okwany allowed the company's request and gave them 40 days to respond and give their side of the story over the allegations.
Nyakweba sued the company, Kenya Bureau of Standards and Kenya Revenue Authority for allowing the defective Zoom condoms into the Kenyan market and putting the lives of many men in danger.
He stated that on October 4 2014, he used the Zoom Scented condom while having intercourse with a woman he met during a wedding ceremony and realised it had burst during the act.
"I was fully aware of the dangers of having unprotected sex and decided to use my favourite brand called Zoom Scented which I believed would please the woman and protect me fully but while I was having sexual intercourse the conduct broke, a fact I only realised after the act," swore Nyakweba.
He swore that 9 days after the incident, he noticed rashes on his private parts and pain while urinating. He then remembered the incident of bursting condom and went to a traditional healer for herbal medicine to ease the pain.
On October 15 2014, Nyakweba stated that he became seriously ill and sought medical attention from a hospital which confirmed that he had an STI.
"Two days later, my wife called to inform me that she had been infected with an STI. She blamed me for being unfaithful and our relationship was strained afterwards. She became estranged and later left me for another man," swore Nyakweba.
He swore that he became distressed and burdened with guilt and had a mental breakdown which made him become alcoholic and lost his job.
According to Nyakweba, it was the buzz created by the condom's manufactures that convinced him to use the brand with his sexual partners in Nairobi, Naivasha, Nakuru, Kericho and Kisii.
He claimed that the Zoom Condoms distributed in the country in 2014 were destined for Uganda which rejected them for being sub-standard, only for KEBS and KRA to collude with the company and allow them to be dumped into the country.
He submitted that the act of distributing, marketing and selling non-standard condoms to the public violated the right to quality healthcare and exposed them to STI and unwanted pregnancies due to breakage.
Nyakweba is seeking a declaration that his rights were violated by being made to use a defective condom and an order for the company to pay him special damages for negligence that led to him contracting STI, being left by his wife and psychological trauma that followed.
Justice Okwany scheduled the hearing on October 24.
To fight drought, involve communities
According to the latest information from the Meteorological Department, rainfall will be poorly distributed in April, May and June, and this will have a serious impact on agriculture