Kenyan terror suspect escapes police radar to join ISIS in Yemen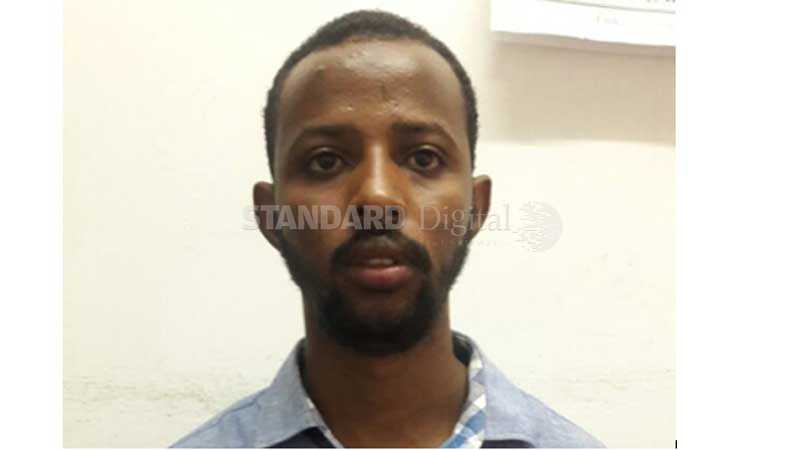 A Kenyan terror suspect who has been on the watch list has fled to Yemen to join international terrorist group ISIS.
Police said they have established Mohamed Shukri Abdiwahid Yerrow arrived Yemen two weeks ago and was welcomed by his friends.
He had been under the radar of security agents over his terror activities, a senior officer aware of the probe said.
Shukri, a resident of Shela in Malindi, was born on February 25, 1989 in Mandera East. He schooled in Gilgil Hills Academy and Sunshine Secondary School between 2005 and 2008.
He then went to study medicine at Saratov State Medical University in Russia from 2009 to 2015 and was employed as a medical intern at Malindi Sub-County Hospital for one year from April 2016.
Shukri had earlier been arrested by the Anti-Terror Police in Malindi on August 28, 2016 following investigations into an ISIS cell linked to Ali Mohamed Abdi aka Abu Fidaa operating in Malindi but was released for lack of sufficient evidence.
It is believed that Shukri left the country through Somalia before possibly heading to Yemen.
Shukri is said to have inherited the leadership of the ISIS cell in Kenya from Abu Fidaa and was coordinating recruitment of Kenyan youth especially doctors.
He is believed to have orchestrated several departures by Kenyan youth, mainly university graduates, who left to join ISIS in Syria.
Mohamed Abdi Ali aka Abu Fidaa was a medical intern at the Wote Hospital and was arrested on April 29, 2016 on suspicion that he was a member of a terrorist cell of the Islamic State terror group that was involved in radicalization and recruitment of University Students as well as planning large scale attacks including a biological attack in Kenya using anthrax.
His wife and another accomplice were also arrested in relation to the case but they have since been released.
After the detention of Abu Fidaa by security agencies, Shukri is said to have taken up the mantle of coordinating the activities of the ISIS cell in the country and was greatly involved in the recruitment, facilitation of travel and dissemination of terror related materials to other adherents and probable recruits.
He is said to have continued targeting medical doctors and university graduates all over the country, a dossier on his activities says.
The security dossier further indicates that Shukri had earlier intended to travel to Somalia-Galkayo-Puntland to join ISIS group and was searching for documents to facilitate his travel to Somalia but he developed cold feet after his arrest and detention by the police.
Although it has been greatly weakened by sustained onslaughts, ISIS still remains to be a potent group, which still sustains heavy online propaganda and has active cells in many countries in the world with the closest being their cells in Libya, Yemen and Puntland in Somalia.