Women turned into sex slaves by militants in Al Shabaab camps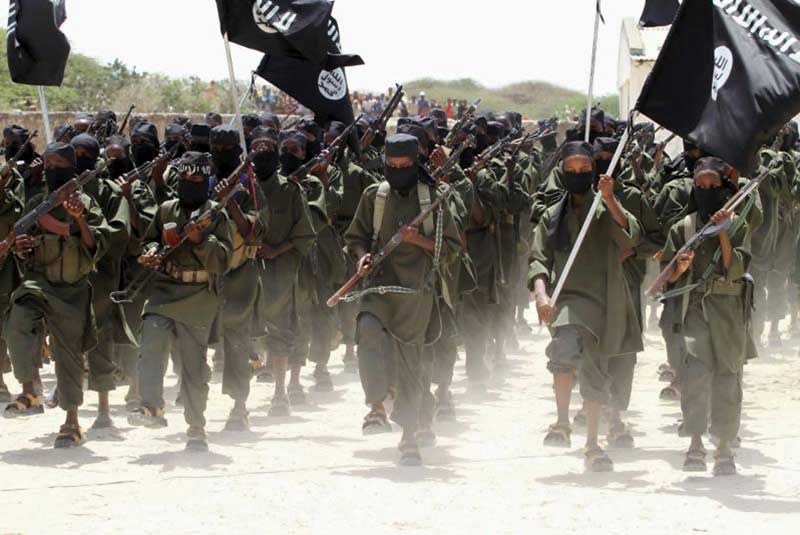 Memories of battling Al Shabaab militants from raping her are still etched in the mind of a woman who was lucky to escape from the terror group's Jillib camp in Somalia.
Two missing lower teeth are some of the scars she bears after the two-year ordeal as an Al Shabaab commander's wife.
According to interrogation notes seen by Saturday Standard, the 25-year–old woman did not set out to be an Al Shabaab recruit, but blind trust of a would-be employer saw her end up in the camp.
"I was kidnapped two years ago under the pretext that I was going to work for a non-governmental organisation. I was instead taken to an Al Shabaab camp as a prisoner," she told her interrogators.
One day, as she went about the chores, an Al Shabaab fighter grabbed her and attempted to rape her. But she managed to fight the attacker.
Drugged
"One hot Friday afternoon just after the Ijumaa prayers as I was cleaning the dishes, one of the militants tried to force me into having sex with him. I was a virgin and I wouldn't allow him to touch me, I stabbed him with a knife I was cleaning,'' she said.
The militant died of the stab wound while the woman lost teeth in the fight to free herself.
After that ordeal, she started to look for ways to escape from the camp.
"I stole a gun from the commander and sold it to someone in the market. I used the money to pay for my week-long trip back home to my family in Garissa," she said.
Unlike other girls and women who are used by Al Shabaab fighters as sex slaves, she was trained as a suicide bomber, how to handle weapons, combat and religious teachings.
She would supervise the younger girls in the camp even though it made her uncomfortable.
The woman said her ordeal began at the age of 20 when she was employed by a Mombasa-based NGO as a clerical officer.
"I travelled from Garissa to Mombasa to take up the new job with hopes of making life better for me and my siblings who looked up to me," she said.
Her employer provided accommodation but after the third month, informed her of an opening in Mogadishu that would pay her thrice what she was earning.
She quickly accepted the offer as she believed she would easily mingle with locals, being of Somali descent. A week later, she boarded a bus knowing that she was destined for Mogadishu.
Instead, she was drugged and taken to an Al-Shabaab camp in southern Somalia.
Later, she was taken to the commander's house amid kicks and blows from the militants.
"I tried to tell the commander I was willing to fight for them as long as they allowed me to preserve my virginity. I didn't know that this statement was my undoing. The fact that I spoke fluent Somali and was a virgin made the commander declare that he was going to take me as a wife. He ordered the camp doctor to treat me. That night, the commander forced himself on me and took me as his seventh wife," she said.
Despite loathing the fact that she was the commander's wife, this saved her from rape by the other militants. The woman said the militants rape girls even when they are menstruating despite being forbidden in Islam.
The Kenyan government has offered amnesty to returnees who wish to dissociate themselves from Al-Shabaab. The programmes are to rehabilitate and reintegrate them into the society.
They are, however, afraid of joining these programmes despite the fact that there have been no reports of detentions.