Why NHIF's plan to limit outpatient visits is a raw deal for Kenyans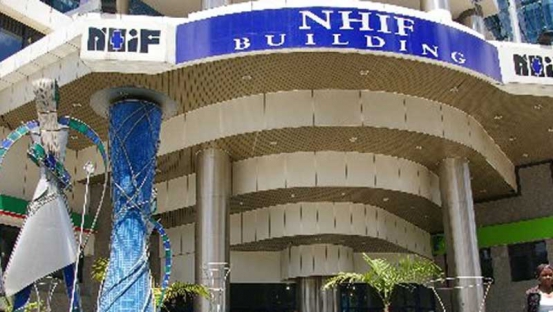 To many Kenyans, National Hospital Insurance Fund (NHIF) is the only medical cover they can turn to when sickness comes calling.
For a country, where fertility rate averages 4.26 births per woman and private sector dominates the healthcare sector, meeting medical bills is always among top worries for families. But thanks to NHIF, which has so far registered 6.5 million Kenyans, they have something to turn to in order to cut their expenditure.
Workers in formal sectors contribute to the fund between Sh150 and Sh1,700 monthly depending on their salary. Those in self-employment pay Sh500. And from this, NHIF receives about Sh3 billion per month. The fund says it has ensured members have quality healthcare services through the continuous reforms and reviews of the contribution rates and the benefits.
But on Thursday, members woke up to the news that the card they have held dearly to come to their rescue may not do so all the time as it has been before. Instead of unlimited visits for outpatient services, now the fund has cut that to just four in a year per card.
"We have to ensure we give members limitations to control costs. We focused more on chronic ailment conditions and a bit less on primary health care benefits and that is why we have introduced that capping of four visits per card," NHIF Chief Executive Geoffrey Mwangi said.
Despite the fund CEO saying that the overhaul was a decision taken out of feedback received from customers and stakeholders and will now see members seek outpatient services from any accredited facility, the decision was not received well.
On Friday, Amakove Wala, an NHIF member started an online petition to the NHIF boss to reverse the decision. By signing the petition, which Wala hopes to deliver to NHIF boss, he is recommending the immediate halt on "such ridiculous caps." By 7.50pm the same day, it had attracted 1,180 petitioners.
"I pay Sh1,700 a month and now you want to cap my visit at Sh1,500 per visit for 4 visits? I pay Sh20,400 a year on NHIF and you want me to spend Sh6,000 a year only. Are you not stealing my money?" posed Christian Bernard, an irritated contributor.
Another petitioner, Nicodem Mayisom wrote: "This was the only saviour to the unemployed. Now if they reduce visits to only four per family then we are left vulnerable."
Lucy Wanjiku, who also signed the petition observed: "Can you be serious NHIF, be serious with our health. You were doing so well and now this!"
Kenyans on social media also made it a trending topic. With the NHIF officials sensing defeat and the Ministry of Health watching the development, the controversial changes could not stand.
On Saturday, Health CS Cleopas Mailu cut short his silence on the matter and suspended the changes. "The CS of Health has suspended with immediate effect the decision by NHIF to limit the outpatient visits to only four per year until further notice. This is until further consultations are held between the NHIF board and other stakeholders. Meanwhile, patients should continue the services as it has been the case before," said Mailu.
Under the suspended arrangement, NHIF would give hospitals between Sh1,500 and Sh4,000 depending on the status of the hospital. The only advantage was that patients seeking outpatient services had been given opportunity to visit any hospital unlike now when they have to choose service providers in advance.
According to Samuel Mwenda, the General Secretary and CEO of the Christian Health Association of Kenya (CHAK), which has members drawn from about 560 church heath facilities, this change would have helped members who are always on a move.
However, with visits being limited to just four in a year, the financial implication became undesirable and eroded the benefit of being allowed to seek outpatient services from any hospital. For instance, a family of four relying on one card was only going to get one NHIF covered visit in the hospital and left to pay for any other visit made in the year.
Kenya Association of Private Hospitals (KAPH) Chairman Abdi Mohamed says this controversial move to cap hospital visits may have been taken by NHIF to ensure that the fund concentrates more on inpatient services. "The essence of NHIF is mainly catastrophic spending of money. It is the inpatient and the surgical procedures you are not aware that you cannot predict. That is the focus," he says.
However, this news was not much welcome to the 6.5 million Kenyans. According to Dr Geogre Rae, Treasurer at KAPH, about 80 per cent of Kenyans who have NHIF cover have no other medial cover to turn to. This would have meant that with the cap in place, once they blow their four visits, they can only access medical services by paying from their pockets.
"If you are one dependant on the card, it may suffice well with scientific study that approximates four hospital visits in a year. But if you have children, it does not make much sense," says Dr Rae. Once a card holder exhausts the four visits, the system would block the user from accessing any further outpatient services using the card.
The rushed change had attracted mixed reactions from different health facilities. Previously, high end hospitals such as Aga Khan have snubbed the offer arguing that it was not sustainable.
Increased dependence on using own cash, Dr Timothy Olweny, the Secretary General of KAPH, could have resulted in a drop in the number of visits to hospitals since many families may not afford. He adds that if the changes are allowed to stand, families may opt to stay at home till sickness is at critical stage in order to get inpatient service.
"When you restrict access to medical care, there will be reduced early diagnosis. People may wait until they are very sick so that they to go for inpatient services," warns Dr Olweny.
Currently, NHIF contributors have been accessing unlimited visits to hospital but being required to co-pay whenever the charges surpass the daily cover of NHIF. Dr Olweny says the change from capitation model to the new arrangement may have been seen by some hospitals as a relief. However, he warns that quality of service may be compromised if the changes were to stand.
"If you cap the amount of money you are paying per visit, the tendency for provider will be to restrict the amount of benefits you get on each visit so that it matches how much the cover will pay," Dr Olweny told Weekend Business. He adds that allowing the capped visit may force the union to stress to members not to compromise on quality but try to deliver on contractual arrangements.
"We don't want a situation where the hospital says that it wants to restrict the care they give so that when a patient visits they omit laboratory tests and give cheapest drugs," added Olweny.
For many patients, especially those visiting public hospitals, the gains of being NHIF-covered are being drained by shortage of drugs. Many times, patients are directed to purchase drugs before they are treated. The downgraded cover could have taken time to start working in all facilities since not enough time was allowed for consultations. As hospitals continue to review the terms and decide whether or not to sign up, the Fund had already put up notice to introduce the changes. Yet a day after the changes, NHIF boss said just about 1,000 hospitals had signed up.
While NHIF said the changes were effected from Wednesday, it was engaging service providers on Tuesday.
Yesterday, the decision by the Ministry of Health to suspend the changes also put to question what nature of consultations NHIF officials had and if they ever informed officials at health ministry.
According to Dr Rae, the changes would hurt the efforts of working towards universal access to health care services. Instead of thinking about the caps, he is recommending that contributing to NHIF should be made compulsory to anybody above 18 years but the amount slashed to ride on economies of scale.
"One option could be to let everybody pay lower fees of say Sh100 per month. Statistics put disposable income in Kenya at about Sh100 per month," he advises.
An assumption of say 30 million Kenyans contributing Sh100 every month adds up to Sh3 billion. This is still the same amount that NHIF collects from its 6.5 million members. While NHIF puts more emphasis on catastrophic conditions such as dialysis and cancer treatment, accessing outpatient cover under the changes could see families spend more from their pockets.
"We are working out on a programme in which if you need to access additional services you top up your contributions," NHIF boss Mr Mwangi said, when he announced the new terms.
According to Mwangi, under capitation method, the fund left hospitals to control the mode of visits. With the transformation that has happened in the Fund since 2015, the CEO admits that there are still challenges to be addressed to help more Kenyans access healthcare.
"We acknowledge that there are more challenges and there are things that we still have to change so that we elevate this scheme into a fully-fledged national social insurance which can offer universal healthcare," he said.