ELOG releases findings on repeat presidential election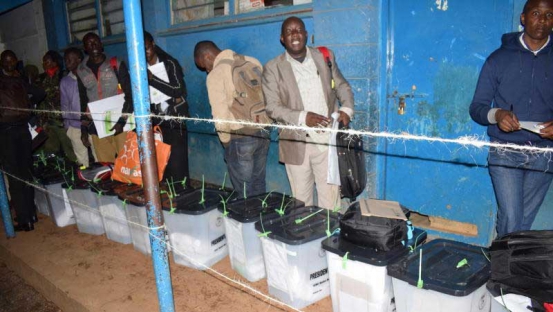 Elections Observer Group (ELOG) on the electoral process has released its findings and recommendations.
In a report released on Friday, the group observed that the process was characterised by general low voter turnout. They, however, said Jubilee strongholds registered high turnout.
"While it was indicative that many of the polling stations had opened in time and had the requisite strategic materials, it was also clear from other field reports that in many parts of the country, there was very little activity in respect to opening and voting processes," the report said.
They attributed the low turnout to boycott by the NASA and insecurity. They, at the same time, noted some hitches, for instance, it reports that by 11 am, four polling stations in Kibra had not opened.
They have called on the Interior ministry to stop police brutality and finding amicable ways to ensure national cohesion.
There were 1,773 field observers in 215 constituencies.