Kenya's political crisis discussed at global meeting in Brussels, Belgium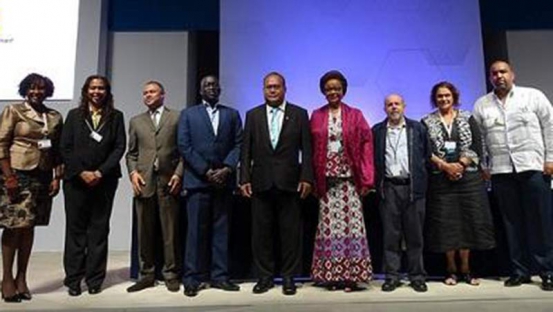 Kenya's political turmoil has featured prominently at a global meeting in Brussels, Belgium.
A delegation attending an African, Caribbean and Pacific Group of States (ACP) and European Union (EU) sought to know the country's political situation even as Kenyan MPs downplayed the concerns, insisting there was no constitutional crisis.
There were reports that NASA's withdrawal from the October 26 repeat election triggered a constitutional crisis.
"Kenya has over the years built great resilience in her governance institutions and democratic traditions and that following the recent political developments, the country now awaits further advisory from the Independent Electoral and Boundaries Commission as well as the Judiciary on the next course of action," explained Kigumo MP Ruth Mwaniki.
She said since the nullification of the August 8 presidential election, there had been broad discussions on Kenya's political state.
"This includes the unfortunate misconception, mostly in the media, that there may be a constitutional crisis in Kenya. This is far from the truth. Our Constitution provides that upon invalidation of an election, a fresh election shall be held within 60 days. It further provides that the President shall hold office for a term beginning on the date on which the President was sworn in, and ending when the person next elected President is sworn in," said Ms Mwaniki.
She assured their counterparts from other Africa, Caribbean and the Pacific regions that the situation was under control.
To fight drought, involve communities
According to the latest information from the Meteorological Department, rainfall will be poorly distributed in April, May and June, and this will have a serious impact on agriculture