Taveta MP Naomi Shaban clinches Jubilee Party ticket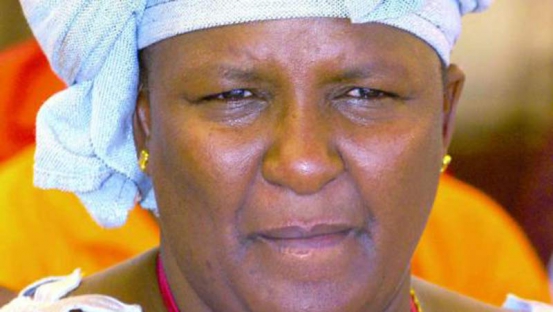 Taveta MP Naomi Shaban has beat her perennial rival, Mike Khamisi Banton, to clinch the Jubilee Party ticket in disputed nominations marred with allegations of voter bribery and double voting.
It was a stunning comeback for Dr Shaban, who last week briefly resigned from Jubilee claiming that a plot had been hatched to rig her out at the primaries.
The MP, a close ally of President Uhuru Kenyatta, garnered 9,751 votes against Mr Banton's 5,661. Returning officer Joseph Makange announced the results at Sowene Primary School in Taveta town on Wednesday night.
But Banton, a close ally of Deputy President William Ruto, claimed that his rival used State resources and machinery to campaign, adding that the nominations were marred by rigging.
"When the MP defected, she was promised the party ticket. I will vie for the seat on an independent ticket and I will give my rival a run for her money," he said.
Banton claimed that there was massive voter bribery in the primaries. "We expected the exercise to uphold the tenets of democracy but it did not," he added.
Shaban insisted that she won fairly.
The former Cabinet minister said the nominations were free and fair. "I did not bribe voters or use State resources, as claimed by my rival. There was double voting in my opponent's strongholds. Even his mother voted three times in different polling stations," alleged Shaban.
The MP will now battle it out with Ruth Lelewu (ODM) and Moris Mutiso (ANC) in the August polls.
In Voi constituency, a former Taita Taveta University lecturer, Dishon Mngoda, clinched the JP ticket with 7,079 votes against 2,289 votes of the managing director of Tintoria Dry Cleaners, Patience Nyaoga.
Mwachari Ndisha garnered 1,729, Bonface Maina 904, while media practitioner, George Mwamodo, got 514.
In Wundanyi, Simon Mwachia won the party ticket after beating two other candidates. Mr Mwachai garnered 4,334 votes against his rivals, Elistone Mwasela 1,634, and Vald Mwakima, who got 1,231 votes.
In Mwatate, the Kenya School of Law deputy director, Moris Mbondenyi, clinched the JP ticket. The law professor garnered 4,681 votes.
Others included Alfred Maghnaga with 1,106 votes and Tole Mwakidedi with 440 votes.
In the woman representative contest, Lydia Haika garnered 24,197 votes against her sole rival, lawyer Janet Mwawasi Oben, who got 13,349 votes.
Senator Dan Mwazo and woman representative Joyce Wanjala Lay were given direct nominations to vie for the gubernatorial and senatorial seats in the August elections respectively.