Aden Duale: Clause reducing age of consent will be removed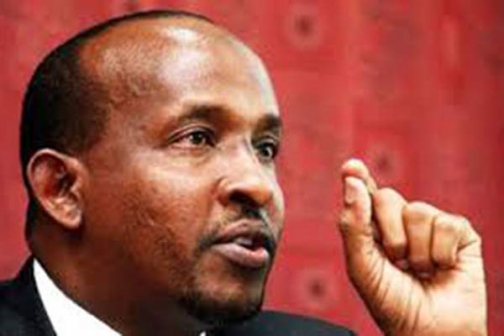 The National Assembly Speaker will be expected to expunge a section reducing the age of consent to 16 in proposed changes to sexual offences laws.
Leader of Majority Aden Duale, who sponsored the amendments, said the impression created by the Bill was not right and asked the House to make proposals to cure it.
"I will therefore write to the Speaker to ensure that the section is withdrawn," Duale said during debate on the Bill yesterday.
This means disputed changes to the Sexual Offences Act will be effected at the committee stage.
Mr Duale made the commitment after it emerged that the offensive clause in the Statute Law (Miscellaneous Amendment) Bill 2016 was still intact after MPs had expressed their disapproval.
The Government Bill, an amalgamation of various amendments sponsored by the Garissa Town MP, also seeks to change some of the expressions that have been used concerning sexual offences. Penetration, for instance, will not only mean insertion of genital organs but will also include a person pushing fingers and/or objects into the genital organs of another person.
The changes however protect the rights of lawfully married couples as it seeks to criminalise unlawful sexual acts. If they sail through, the changes will also see a register of sexual offenders updated monthly.
Angry MPs have faulted the changes, arguing their proponents have confused biological maturity with social maturity. They said it was wrong for anyone to develop such a law knowing that a 16-year-old was still a child under the care of parents.
The legislators said the changes would only serve to protect sexual offenders and if they were passed the way they were, the proposals would open a window that if not checked, would be open to abuse while giving offenders the flexibility to engage in sexual offences.
MPs James Nyikal (Seme), Wanjiku Muhia (Nyandarua County MP) Florence Kajuju (Meru county MP), Tom Kajwang (Ruaraka) Joseph M'eruaki (Igembe North) and Ken Okoth (Kibra) said the changes rolled back the gains made in taming offenders.
Mr Kajwang said in most cases, law drafters would take advantage of a situation to sneak in mischievous amendments.
"It is wrong to reduce the age of consent to 16 years," he said.
"Girls under the age of 16 are too young to make decisions on their own as they are still under their parents' care," said Mr Okoth.
Granny, 100, registers as a voter
Her son James Ng'ethe, who accompanied her, said for the past four days, she had been requesting to be taken to a polling station to exercise her right.