Errant matatu saccos told to forget court's protection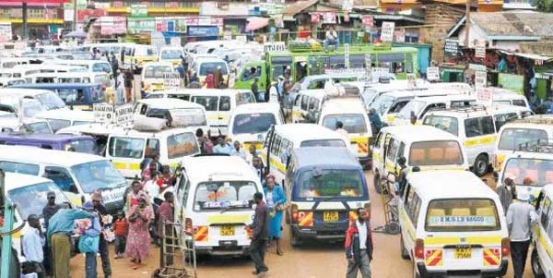 Matatu Saccos whose members break traffic rules have been warned not to expect protection from the courts.
High Court Judge George Odunga warned matatu owners against joining saccos that are poorly managed, saying they would suffer when collective punishment is meted out by the National Transport and Safety Authority (NTSA).
He said: "The owners of PSVs (public service vehicles) must be vigilant in their choice of saccos and should only opt for those that are properly and efficiently managed otherwise they risk losing business and income as a result of joining poorly managed saccos."
Last year, Rengcom Communications Ltd sued NTSA after the authority suspended its 69 buses from night travel.
And yesterday, Justice Odunga said saccos were established so that they can inculcate discipline on the road.
The judge said: "Those saccos which are unable to control members within their stable and their members' drivers are put on notice that unless they rein in errant members and their employees, all their members are bound to suffer with the result that the compliant members will move to those saccos that are properly organised."
Odunga said courts would not be a haven for PSV operators who do not comply with the law and are out to maximise profits at the expense of the lives, limbs and property of travellers.
In the case, the matatu sacco complained that it was unfair to have a blanket punishment meted on its entire fleet on account of one causing an accident. NTSA never responded to the case.
"Whereas collective punishment is generally frowned upon by the law, recklessness by PSV owners may well dis-entitle PSV operators from favourable exercise of the court's discretionary remedy of judicial review orders where such conduct is found to be grossly contumelious (abusive and humiliating)," he said.
The judge criticised the police, saying they were equally to blame as they "look the other way when traffic rules are being violated with impunity".
"In arriving at my decision, I appreciate that strict measures ought to be taken to curb unnecessary loss of property, limb and life on our roads arising from rampant disregard of traffic rules," he said.
He added: "It is important to keep in mind the rationale behind the requirement that public service vehicle operators do so under registered societies. In my view that was meant to inculcate discipline on our roads."