Tears as soldiers killed in Al Shabaab ambush identified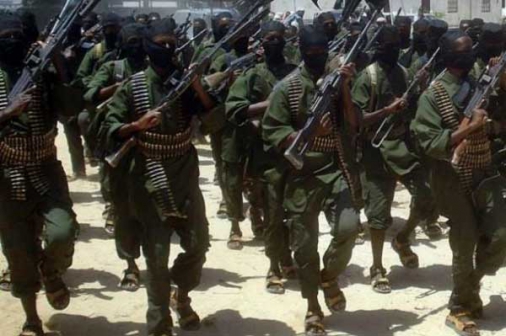 At least three soldiers who were killed after Al Shabaab militants ambushed their Kulbiyoh camp in Somalia have been identified.
The grief-stricken family and leaders in Isiolo yesterday identified Private Ido Kuno Ido, 29 who was based in Mombasa.
Isiolo County CEC for Lands Ahmed Shone said the family had arrived in Nairobi to await the arrival of the body late yesterday. Mr Shone is a family member and Kuno's former teacher at Garba-Tula High. Another family member, Galgalo Gedo, joined the family in their Kiwanjani estate home in Isiolo to mourn his cousin.
The deceased completed his secondary education at Garba-Tula High in 2006 where he was renowned poet.
Corporal Kassim Darza who sustained injuries died while undergoing treatment at Forces Memorial Hospital in Nairobi. He was buried yesterday afternoon at Madogo in Tana River County.
The heart-broken family of Abdala Aziz could not bear the pain of losing their bread-winner. According to the wife, Khadija Dahir, Aziz had been identified positively by his brother Feisal who went to Nairobi to ascertain his fate after news about the Friday attack broke.
"His colleague called us immediately and his brother travelled to Nairobi and has confirmed the sad news," the devastated Mrs Dahir said.
He will be laid to rest today in Isiolo.
Mrs Dahir has called on the Government to support them saying it will be tough for her since her husband was the only person who supported the family.
She says she needs financial aid to see her daughter at Moi Girls Secondary School in Maralal town.
Bishar Abdillahi, an uncle, said Aziz has left a big gap that will never be filled. "This is a big blow to the family. His family is distraught," Abdillahi said.
Aziz's uncle was among the soldiers who were killed by Al Shabaab at El-Adde early January last year.
"It is tragic for the family. Al Shabaab killed Aziz's uncle during El Adde attack and now this. The family has paid a huge price for the country," he said.