Kenyans rush to de-register as refugees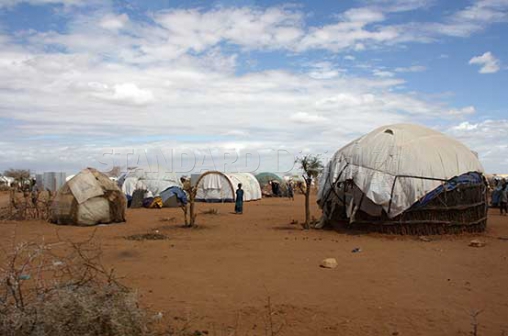 Residents of Garissa, Wajir and Mandera counties are rushing to beat the refugees de-registration deadline of January 21.
Kenyans hard hit by drought in the 90s registered with UNHCR as refugees so as to benefit from free food supplies.
The refugees de-registration follows the government decision to close Dadaab.
Interior Cabinet Secretary Joseph Nkaissery extended the exercise for two weeks. It was initially scheduled to end on December 31.
Garissa County commissioner James Kianda said the exercise was extended after it attracted a higher number of residents.
"We realised the number of those seeking the service was growing and we could not have completed the exercise within a month. As we speak, we have processed nearly half of the applicants," he said.
Mr Kianda at the same time urged Kenyans whose fingerprints are captured in the UNHCR database to take advantage of the extension to undergo the vetting.
The county commissioner said the vetting is taking place in all the 7 sub counties of Garissa, Hulogho, Lagdera, Fafi, Masalani and Balambala.
Wajir East Deputy County Commissioner Solomon Komen, said the exercise targets 5,000 families in the area.
The political class claims that Kenyans affected are over 150,000 but the regional coordinator puts the figure at between 10,000 and 15,000.