Kenya now wants SADC to drop bid for AU chair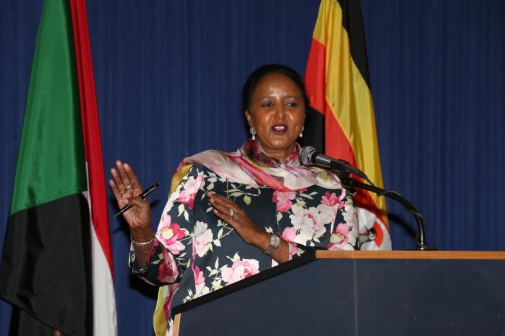 Kenya is lobbying southern African countries to support Foreign Affairs Cabinet Secretary Amina Mohamed's candidature as the next African Union Commission chairperson.
Sources privy to closed-door discussions between President Uhuru Kenyatta and visiting South African President Jacob Zuma revealed that Kenya was pushing to have Botswana's Foreign minister, Pelonomi Venson-Moitoi, who has also declared an interest in the position, to shelve his ambitions.
Although both leaders steered clear of the matter in public statements, President Zuma, whose former wife, Nkosazana Dlamini-Zuma, is the incumbent, is understood to have promised to raise the matter with the Southern African Development Community (SADC).
"The matter was discussed by the two Presidents on the need to have Dr Venson-Moitoi withdraw his candidature in favour of Dr Mohammed. President Zuma did not give his government's position and asked for more time to engage the SADC members," revealed a Kenyan diplomat who asked not to be named.
"President Zuma is optimistic Kenya's candidate will get the backing of SADC and only then will he make his position public," he added.
One reason cited for getting Venson-Moitoi to withdraw is the fact that Dr Dlamini-Zuma is from the same region.
President Kenyatta recently disclosed that Kenya had submitted Dr Mohammed's candidacy for the position in an election to be held in Addis Ababa, Ethiopia, in January.
Other countries eyeing the position and that have submitted the names of their candidates are Equatorial Guinea, Senegal, Chad and Somalia.