High costs dampen Kenya's projected tourism growth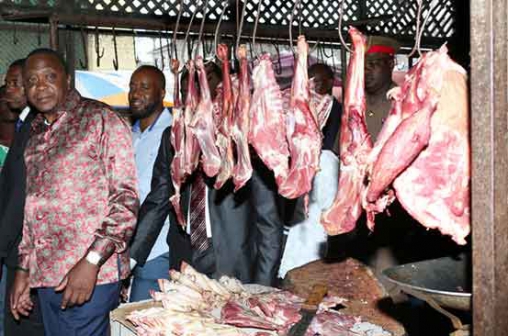 High hotel prices and air transport have dampened Kenya's tourism recovery, according to State officials and players in the sector.
Players who met in State House, Mombasa said the factors were prohibiting both domestic and regional tourists from visiting the country's tourist attractions.
Tourism Cabinet Secretary Najib Balala said Kenya's quest for direct flights to the US had not taken off because Kenya Airways currently has no capacity to start the flights.
He at the same time revealed the sector earned Sh47 billion in the last six months, adding that things are looking good as the high season creeps in.
Mr Balala exuded confidence that the tourism industry is on a path to full recovery, saying figures show a positive trend with a 14 per cent growth recorded since the beginning of the year.
"Overall, we are seeing some progress in the sector," Balala said adding, "Our focus is full recovery by June 2018."
The CS also disclosed that the Government has pumped Sh100 billion into the infrastructure development in the coast region alone.
Also, the budget for tourism marketing and promotion has more than doubled from Sh608 million to Sh1.5 billion this year.
The Government, he said, has taken a number of steps including waiving visa fees for children under 16 years, reducing park entry fees, duty exemption on all construction materials for renovation in the tourism sector and removing VAT on service charge to employee to make the country an affordable destination.
Balala said a Tourism Promotion and Development Fund will soon be established. Kenya uses Sh1 billion in marketing and still cannot be compare with South Africa which has an of excess of Sh12 billion for the same function.
"The Fund will inject into the sector the necessary money for promotion and development," he said.
The ministry has also established a crisis management centre in addition to a tourism protection centre that is under consideration .
The CS also revealed that plans are at an advanced stage to develop a cruise ship terminal in Mombasa that is expected to be ready by August 2017.
"Many cruise ships have expressed interest to come to Kenya. The terminal will be useful in developing that segment of tourism," he said.
Statistics from the ministry indicate that the number of tourists grew by 14 per cent in the first six months of 2016 compared to the same period in 2015.
"Total international arrivals for January to June 2016 by air and sea closed at 395,289 compared to 347,458 in 2015, illustrating an increase of 13.8 per cent. Total earnings were Sh46.9 billion compared to Sh39.6 billion in 2015," he said.