I will not compromise church for work, says judge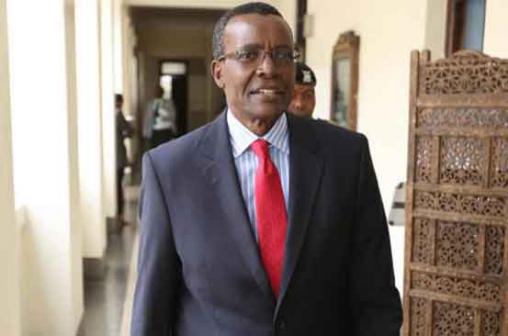 Court of Appeal judge David Maraga has said he cannot compromise his religious practices to attend to work on a Saturday if he is appointed Chief Justice.
Justice Maraga said he was a staunch Seventh Day Adventist and would not sit on a Saturday to hear a presidential election petition if he became the CJ and President of the Supreme Court.
The law allows the court to sit up to weekends when determining a presidential election dispute.
"It would be very difficult for me to sit on a Saturday to hear a case. I would rather talk with my colleagues in the court to accommodate me and exempt me from sitting if the hearing extends to a Saturday," said Maraga.
According to the judge, only a matter of life and death can make him miss church on Saturday - for instance, an accident happening on his way to church in which case he would stop to help the victims.
Maraga told the Judicial Service Commission that his experience as a judge in several stations meant he was capable of leading the Judiciary, adding that he was an independent judge who could not be influenced by outside forces.
Case backlog
"My vision if appointed CJ will be to restore public confidence in the Judiciary. I will achieve this by reducing the case backlog and introducing a hot-line for people to report corruption within the Judiciary," he added.
Maraga further said he was dissatisfied with the way the Supreme Court has been handling election petitions, and that his desire was to change the practice if appointed CJ.
"I know there are challenges and disunity in the Supreme Court but I want to be remembered as the leader who brought unity in that court. I will sit with the judges to identify what went wrong so that we can do it right," he said.
On disobeying of court orders especially by Parliament and the Executive, the judge admitted that the problem might sometimes stem from the judicial officers issuing decisions, and that he would engage with the different arms of Government to explain the need to obey the orders.
On emotive issues such as gay rights, same-sex marriage, abortion, Female Genital Mutilation, euthanasia and surrogate motherhood, the judge said the law would be followed without favour.
Gay rights
"We will go by what the law says. If the action they claim to be their right has been outlawed, then we will not allow it. Issuing any orders as their right to do what they want would be an illegal order," said Maraga.
He defended judges against claims of judicial activism, saying it was necessary when there was a vacuum in law and should not be seen as activism.