Taxi drivers cry foul over crackdown in Meru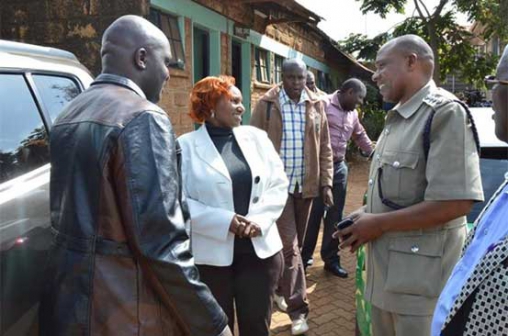 Taxi operators in Meru town have protested over increased harassment by traffic policemen and officials of the National Transport Safety Authority.
Owners of 500 taxis plying the Makutano, Kemu and Ruiri routes from Meru town claimed they were unfairly targeted.
But Imenti North Traffic Patrol Base Commander Vincent Okoth dismissed the protesters as a bunch of non-compliant taxi operators who are looking for excuses to dodge the law.
Mr Okoth accused the taxi operators of failing to comply with PSV rules, illegally operating as matatus, picking passengers in non-designated stops, obstruction and lacking the mandatory yellow line on their vehicles.
"They know they are not in compliance and are looking for a cover-up to avoid being smoked out," he said.
Okoth said traffic policemen had impounded 25 vehicles in the last one week and taken owners to court.
But according to the operators, the harassment involved trumped-up charges for obstruction and picking passengers on non-designated areas.
"We do not oppose normal traffic crackdowns but what we are opposed to is discrimination occasioned by targeting only a fraction of the taxi operators," said Iddi Mureithi, the secretary of Makutano Taxi Operators.
Meru Taxi Owners Association Coordinator Tom Ndereba said their business was threatened by increased police crackdowns.
He spoke when the operators visited Woman Representative Florence Kajuju at her office in Meru town, urging her to intervene.
Ms Kajuju said the Jubilee Government had a policy of helping informal businesses thrive through giving them reasonable allowance for self-regulation.