Cabinet approves second phase of SGR project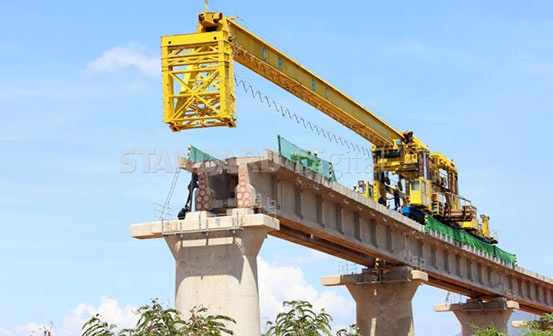 The Cabinet has approved the second phase of the Mombasa-Kisumu Standard Gauge Railway (SGR) project.
Following the approval, works for the development of the Naivasha-Kisumu phase will commence.
The project will be financed in a government-to-government arrangement. Signing of the commercial contract will be done by Kenya Railways Corporation and China Communications Construction.
In preparation for the anticipated increase in cargo volumes once the SGR project is complete, the Cabinet also approved the expansion of the Port of Kisumu.
During the meeting that was chaired by President Uhuru Kenyatta, the third this year, members of Cabinet also agreed to modernise the Embakasi inland container depot.
Also approved was the development of access roads. This will be fast-tracked as part of the Mombasa-Nairobi SGR project. The funding will be provided by Kenya and China.
The state of the metre gauge railway line between Naivasha and Malaba was also discussed.
The Cabinet agreed that the line, which passes through Eldoret and Webuye, will also be refurbished.
This will be extended to all branches of the railway network in the country in order to boost railway connectivity.
The Cabinet also agreed to develop 10,000 kilometres of new roads in five years. This was after the passing of the Road Annuity Programme and an agreement to establish a Road Annuity Fund.
IEBC got it wrong on Okoa Kenya Signatures
Let me start by defining the word "signature" which has been at the centre of logjam between Okoa Kenya team and the Independent Electoral and Boundaries Commission, IEBC. According to Cambridge Dictionary, a signature – is "your name written by yourself, always in the same way, usually to show that something has been written or agreed by you." It's further defined as, "a person's name, or a mark representing it, as signed personally or by deputy, as in subscribing a letter or other document."