Energy CS Charles Keter directs KRA, pipeline to speed up services in depots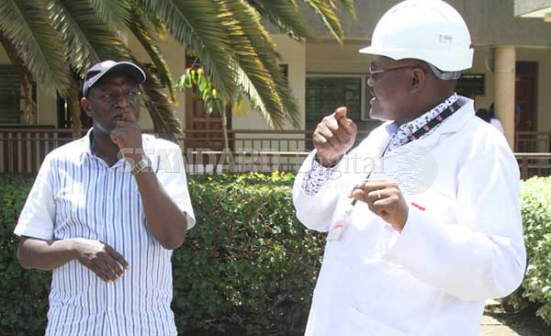 Kenya Pipeline Company (KPC) and Kenya Revenue Authority (KRA) are taking too long to clear oil tankers with petroleum products, frustrating transporters, says the government.
Energy Cabinet Secretary Charles Keter directed the two organisations to speed up the clearance process when he made an impromptu visit to the KPC depot in Nakuru.
He said there were too many complaints from petroleum dealers about this delay and noted that KRA only clears 45 trucks everyday on a 8am to 6pm shift.
He added that KPC operations, which run from 4am to 4pm, should allow for the clearance of more oil tankers.
"The country is working on a 24 hour economy. We shall not allow effective service delivery to be affected by delayed service because a harmonisation strategy is lacking between KRA and KPC," said Keter.
Keter said the Ministry was determined to attract more business from neighbouring countries, which will be encouraged if there are greater efficiencies.
"Neighbouring countries— including Rwanda, Tanzania, Burundi and Uganda among others — depend on Kenya as the main transit route. We should not hold more trailers here due to park loads. We need to gain the market lost," he said.
The CS has been on a campaign to increase greater efficiencies in government departments under his docket. Yesterday he said he was awaiting report following a directive he issued that 800 schools be connected to the national electric grid.
He had given Kenya Power two weeks to complete that process, and said he wants to see a progress report by Wednesday.
"There is money and manpower to roll out electrification of all primary schools. I am expecting a report on what has transpired and any challenges experienced," he said.