Naivasha declared cholera-free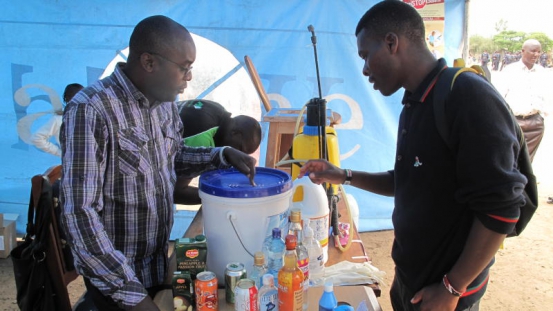 Naivasha has now been declared cholera-free following concerted efforts by public health officers and stakeholders to contain the recent outbreak.
With 34 cases having been confirmed in a period of two months, health officers said that no case had been reported in the last three weeks.
Naivasha Sub-county Medical Officer of Health Oren Ombiro was, however, quick to note that it was not yet time to celebrate.
He termed Naivasha as a transit-town, adding that a response team was still on the ground monitoring the situation.
"We have not registered any cholera case in the last three weeks in Naivasha and we are still on high alert," said Dr Ombiro.
Speaking in his office yesterday, Ombiro attributed the success to active case search, health education and disinfection of all contaminated areas.
The health officer said of the 34 cases treated, 24 were reported at the sprawling Kihoto estate, which relies on water from shallow wells.
He expressed concern over the quality of the drinking water in the estate that borders Lake Naivasha and is home to hundreds of flower farm workers.
Human waste
"We have been treating water in this estate using chlorine for the last one month but the exercise is not sustainable and is very expensive," he said.
Recently, tests done on five of the main shallow wells confirmed that all of them were contaminated with high levels of human waste.