Kenyan counties asked by treasury to adopt online banking and procurement systems within 3 months
The National Treasury has given county governments three months to migrate to new electronic funds processing systems and procurement platforms.
The Treasury asked the counties to move from G-payment to online banking and the national e-Procurement portal.
Governors last week complained on the manner in which the national government was changing funds disbursement systems without their knowledge and involvement saying the move was frustrating devolution.
Addressing the media at his Kakamega office, Council of Governors Finance Committee Chairman Governor Wycliffe Oparanya said the council is in deliberations with Treasury to allow their staff to understand how the new system works before they fully embrace it.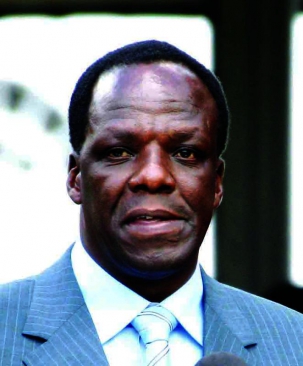 "Last week, we raised concern over the new disbursement system, which the Treasury has developed for the new financial year, 2015-2016. Governors felt the move would delay funds to the counties," Mr Oparanya said.
"But after deliberating with Treasury, the Commission on Revenue Allocation and Council of Governors, we have agreed to implement it in the next three months," he said.
Oparanya said since the onset of devolution, counties have been using the integrated financial management information system (Ifmis), which was closed at the end of the last financial year but opened last week to facilitate payment of salaries.
"Ifmis was closed for normal end-of-year preparations. It was temporarily opened to allow counties to pay July salaries and other pending bills. The new system will be operational in three months," he added.
Internet banking
The governor said the Senate had not prepared and passed the required schedule on how cash can be channeled to counties.
"We have to move from G-payment to Internet banking. This was a requirement before we could pay July salaries to county employees but that was impossible," he said.
County employees in Finance and IT departments will undergo training on August 18 in Nairobi to familiarise themselves with the system. The governors will also be trained on 20th.
He said the 13 counties with below Sh300 million in their accounts in the last financial year, have received funds.
With the procurement Internet system, counties will be required to prepare a detailed procurement plan of items to be purchased within a period of 12 months.
"As CoG, we feel the online procurement system will help us monitor all the procured items. This means, all our suppliers in the country will be put in one central portal at national level. Any procurement will be channeled through the system," noted Oparanya.
Additionally, any supplier in the portal can secure a tender in any part of the country after applying and the evaluation process.
"That will derail devolution and deny them opportunities they would have benefited from," observed Oparanya.