Cabinet secretaries will now face MPs in Parliament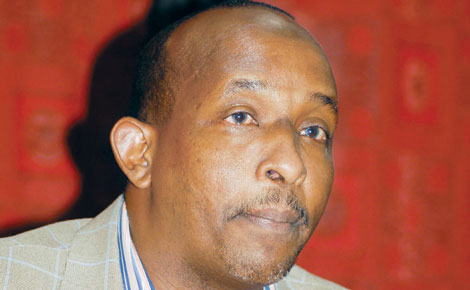 National Assembly Leader of Majority Adan Duale. (Photo:File/Standard)
Nairobi, Kenya: Cabinet Secretaries will now be required to appear in Parliament to respond to MPs' questions.
The CSs have been working from the comfort of their offices and only got to appear before the MPs when summoned by House committees.
The National Assembly yesterday adopted the Procedure and House Rules Committee report that takes away the powers given to the CSs after the transition to a pure presidential system.
Under the new rules, Cabinet secretaries will be required to respond to questions and present reports on matters under their control as envisaged in Article 153 of the Constitution.
The Constitution scrapped the requirement to have CSs appear in the House to give statements and answer questions, and vested the powers in chairmen of House committees who currently read statements supplied to them by the CSs.
MPs who supported the motion during debate cited 'frustrations' in getting answers to their questions and argued that the presence of Cabinet secretaries in the House will allow the public to directly hear from them on issues of policy and implementation.
Leader of Majority Adan Duale defended the changes and dismissed any perceptions that the House was amending the Constitution.
"In 2010, Kenyans went to a referendum and decided to choose a Presidential system of Government. We are not amending the Constitution. We want to assure the people of Kenya that this House has no powers to amend the Constitution without going back to the people. The CSs may also one day become MPs," he said.
Leader of Minority Francis Nyenze supported the report claiming that committee chairmen have often been perceived as appendages of the executive.
"Currently, the line between the Executive and the Legislature is blurred. Committee chairmen have tended to be perceived either wrongly or rightly as representatives of the Executive. We want to give the chairmen the freedom to lead committees," he said.
He claimed that the old rules had been used to protect the Executive.
Rahim Dawood (Imenti North) claimed that some committee chairmen did not understand the contents of the statements supplied to them by the CSs.