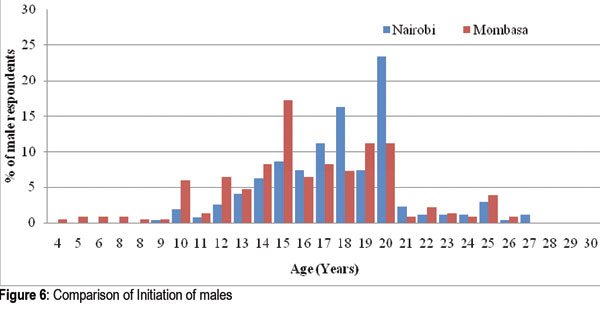 Youth in Nairobi, Mombasa abusing 40 new types of drugs
By GATONYE GATHURA
Kenya: Youth in Nairobi and Mombasa counties are now abusing at least 40 new substances, including painkillers and anti-retroviral drugs, with boys as young as four years already hooked.
"These substances which are legally and openly sold in the streets, supermarkets and pharmacies are quickly replacing traditional drugs such as cocaine and heroin as the products of choice among the youth," said Ruth Kahuthia who led an investigation on emerging drugs in the two regions.
In an interview with The Standard yesterday, Dr Kahuthia of Kenyatta University said the two most abused emerging substances are shisha and kuber but prescription drugs, which include well-known brands such as Piriton, Panadol, Valium and Diclophenac, are catching up fast.
Also being abused are drugs meant to suppress the HIV virus. Kahuthia said anti-retroviral drugs are sometimes mixed with other substances to create a "legal high."
Citing a survey she carried out last year in conjunction with the National Authority for the Campaign against Alcohol and Drug Abuse (Nacada), Kahuthia said they discovered more than 40 substances that are being abused in Nairobi and Mombasa alone.
She said these drugs are gaining popularity because they are legal, easy to find and relatively cheap compared to traditional illicit substances such as heroin and cocaine.
"Abusers said with Sh300 they can satisfy their daily need for a 'legal high' although some use as much as Sh1,000 daily. This comes to Sh30,000 in a month which is a substantial amount," she said.
The team—which sampled 702 respondents—discovered that boys are starting to abuse these substances at the tender age of four while girls start as soon as they clock nine years old.
Well established
Results of the survey published in the Journal of Applied Biosciences shows use of the emerging drugs by girls is already well established by age 12 to13 in Mombasa while in Nairobi the habit peaks at age 20.
A similar trend has also been observed in Mombasa where the habit peaks at age 15 among boys, though they start earlier, while in Nairobi it peaks at around age 20 in males.
In Nairobi, Westlands emerged as the top haven for the abuse of the new drugs followed by Langata and Eastlands.
The survey shows the hot spots for the emerging drugs ranged from public entertainment places to more private and secret sites.
"Entertainment places have become drug-infested. This could be motivated by the high profit from drugs, with owners sometimes conniving in the abuse of drugs," said Dr Kahuthia.
The team now wants the alcohol and drug abuse policy reviewed urgently to include new and emerging drugs in order to mitigate illnesses and deaths associated with the substances.
"The Government should come up with ways of tracking and controlling the emerging drugs especially shisha, kuber, and prescription medicine," she said.
Kuber is a highly addictive, intoxicating chewable tobacco sold openly in shops and the streets and labeled as a breath freshener. Shisha smoking – also called hookah– is a way of smoking tobacco, sometimes mixed with fruit or molasses sugar, through a bowl and hose or tube.