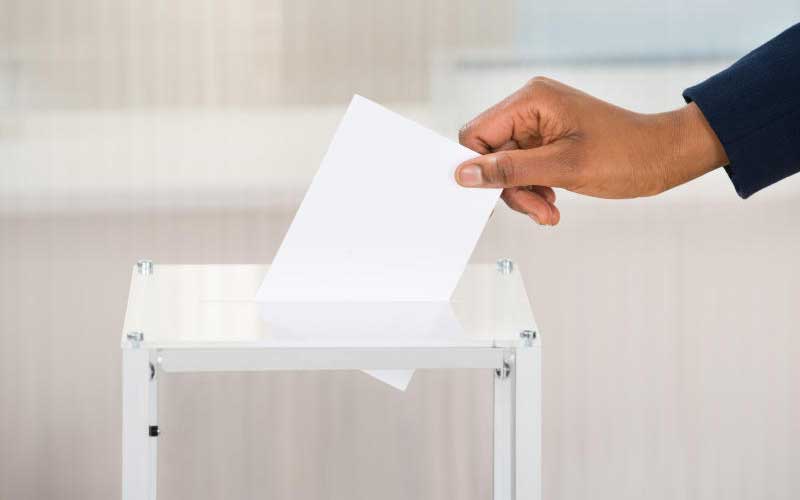 We are living in interesting times. In January this year we witnessed the Senate uphold the impeachment of Ferdinand Waititu. His deputy, James Nyoro, was duly sworn in to assume office as Governor of Kiambu County and he subsequently nominated a woman, Joyce Ngugi, as his deputy. In August this year, the US President-elect Joe Biden formally nominated Kamala Harris as Vice President. The move was lauded as historic and celebrated the world over as a win for women in political leadership.
This month, Senate once again voted to uphold the impeachment of Mike Mbuvi Sonko as the Governor of Nairobi County. The interesting thing about Nairobi's case is that there was no substantive deputy governor following the resignation of Polycarp Igathe in January 2018 and Sonko's failure to successfully nominate a replacement before his impeachment. This led to Benson Mutura, the Nairobi County Assembly Speaker, assuming the office of governor in an acting capacity until a suitable replacement is elected in February next year, in accordance with the Constitution.
According to the 2019 population census results, Nairobi has about 4.4 million residents. The demographic data indicates that 2.2 million residents, accounting for 50.1 per cent, are female. Some 1.9 million, accounting for 43 per cent of the population are youth, with females comprising close to one million. The working population of Nairobi is 1.8 million people, 57 per cent are male and 43 per cent female, with youth comprising 55.6 per cent (1,007,320). These figures are a clear indication that females comprise slightly more than half of the population and almost equally contribute to the economy of the county.
Second-class citizens
Read More
Barack Obama, the former President of the United States of America and an inspiration to many across the globe, during his visit to Kenya in July 2015 said: "Around the world, there is a tradition of repressing women and treating them differently, and not giving them the same opportunities. Treating women as second-class citizens is a bad tradition. It holds you back. Imagine if you have a team and you don't let half of the team play. That's stupid. That makes no sense. Evidence shows that communities that give their daughters the same opportunities as their sons are more peaceful, more prosperous, they develop faster and are more likely to succeed."
Article 27 (3) of the Constitution of Kenya states that women and men have the right to equal treatment, including the right to equal opportunities in political, economic, cultural and social spheres. In addition, Article 81 (b) stipulates that no more than two-thirds of the members of elective public bodies shall be of the same gender. The top three offices in a county in Kenya are that of the governor, the deputy governor and the county assembly speaker.
All three are elective positions on the basis of Article 180 for the governor and deputy governor and Article 178 (1) for the speaker of the county assembly. In terms of gender consideration, the county assembly speaker of Nairobi is male. It therefore should go without saying that to comply with Article 81 (b), the candidates vying for governor and deputy governor in Nairobi in the February 18, 2020 by-election should not be of the same gender.
Clause 47 in the Constitution of Kenya (Amendment) Bill 2020 proposes to amend Article 180 of the Constitution in order to enhance gender parity in the governance of counties by providing that a candidate seeking elective office as a county governor should consider a person of the opposite gender when nominating a deputy governor. Granted, this is not yet law. However, to demonstrate goodwill and support for gender parity in political leadership, every candidate seeking election as Governor of Nairobi should follow through on this proposal.
Additionally, every political party nominating candidates for the Nairobi gubernatorial by-election, especially those in support of the BBI report, should comply with this proposal and in essence, walk the talk. One of the key tenets of the BBI report is inclusivity especially in relation to traditionally marginalised groups, mainly comprising of women, youth and persons living with disabilities.
President Uhuru Kenyatta and ODM leader Raila Odinga, who are also party leaders of the two largest political parties by representation in Nairobi County - Jubilee and ODM - have continuously affirmed their commitment towards gender equity. They should lead the way in taking deliberate actions to spearhead attainment of gender parity in the county's political leadership.
Indeed, it does not augur well for Nairobi County to have only one gender represented at the apex of the county executive, in the office of governor and that of deputy governor. As the world prepares to celebrate the inauguration of Ms Harris as the first ever female Vice President of the United States of America in January next year, let us also strive to be on the right side of history by supporting and electing suitable and qualified female candidates into political office.
Ms Taa is a governance analyst and chairperson of ODM Young Women Caucus. [email protected]