Pay fees for learners from needy families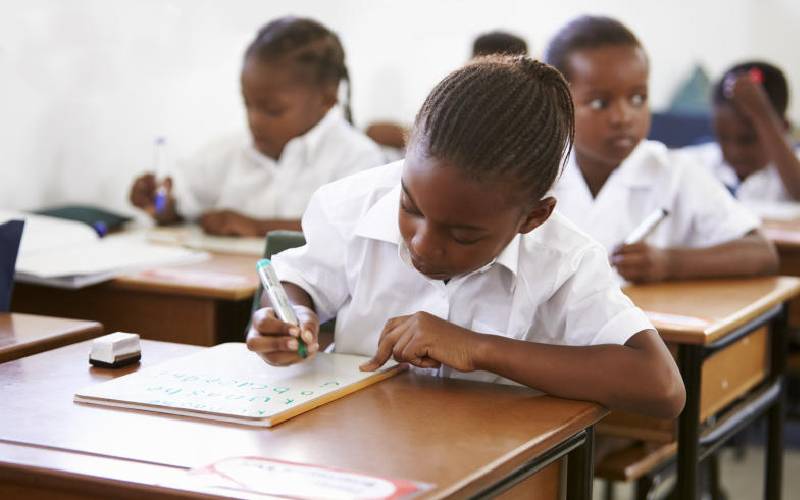 If the schools re-open in January next year as promised by the government, many parents will be in for a rude shock. Re-opening schools, after such a long period, will come with untold financial burden.
The experiment with exam candidates, Class Eight and Form Four, has shown that the government is keen on reopening schools. But the conditions that would make the reopening successful would rather be dealt with by the schools themselves. Let us begin with the desks that government promised schools so as make social distancing possible. Is there an audit to show that the desks were indeed delivered in readiness for the reopening?
Normally, there would have been great media posturing over desk deliveries. In the absence of significant practical support from the government to schools, and by extension to parents, re-opening schools in January is going to hit parents really hard.
Those with the means to educate their children should thank God. Many parents face a daunting task to raise school fees. The long list of additional costs to meet the demands of the Covid-19 protocols will make matters worse.
Parents will have to buy dozens of masks given the high level of hygiene required. The sanitisers will be money guzzlers too. Parents will have to cough up more to ensure there is enough water for handwashing, to purchase desks, expand classrooms, staff rooms and dormitories and acquire first aid kits, among others.
Market performance
Already the pandemic has led to thousands of job losses. Even the informal and rural economies, that were expected to withstand the lockdown shocks, have shrunk. Fruit and banana sellers, for instance, have suffered serious setbacks after the usual market chain was badly interrupted.
Take a quick survey and help us improve our website!
Take a survey
Vegetable vendors in rural areas lament the tragedy of losing customers due to the coronavirus spread. Farmers tell of the unforeseen negative market performance in the face of the pandemic as big hotels shutdown in compliance with the government directives.
But despite their income sources drying up, come January parents will be required to pay fees way above the amounts they have always struggled to pay. I have several times argued here that while it is great that Kenyan parents sacrifice so much to educate their children, the rewards are increasingly dimming. But, that is besides the point.
The burden of paying school fees is here with us. It is shocking how many WhatsApp groups are formed daily to raise school fees for students in secondary schools and university. Many parents are depriving themselves of basics in order to pay school fees. Some literally starve themselves to afford to pay fare for their children to return to school.
The government should step in and bail out these desperate parents. It should should foot school fees for children whose parents have been hard hit by Covid-19. Our economy is worth billions of shillings. A billion or two to pay pay school fees for the needy children won't dent the government's budget.
That said, school administrations should not take advantage of Covid-19 to exploit parents. We have seen in the news media how abandoned schools have turned into some sort of museums. Some teachers might ask for parents to pay to rehabilitate the schools. The government should not just talk. It should bear the cost of such rehabilitation.
Moreover, cost-sharing in the provision of education between parents and the government will be tested when schools reopen. If not from any other source, parents hope the Covid-19 billions will be used to offset extraordinary expenditures as well as subsidise the fees. The bottom line is, it is the government, not parents, that has received the Covid-19 billions from our international partners.
As the coronavirus fatalities and cases rise, it is the responsibility of the government to cushion its people from financial shocks. Already, mental health cases related to the effects of Covid-19 are beginning to emerge. In the fullness of time, many families are going to break down if they have to be forced to pay schools or risk their children now languishing at home.
-Dr Mokua is Executive Director, Loyola Centre for Media and Communications