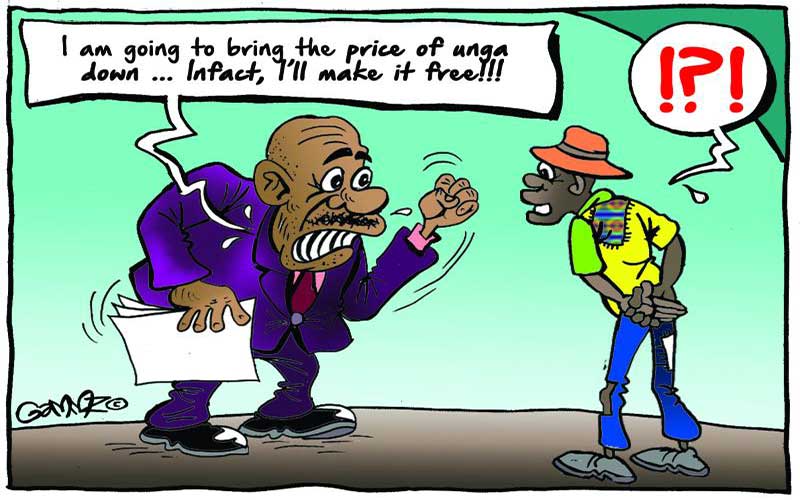 In a country where a majority are either self-made middle class or pure survivors, it is difficult to understand how a background of poverty can be a selling point for leadership.
Three of Kenya's four presidents started school without shoes. The first -- president Mzee Jomo Kenyatta -- was born in a peasant family and had it been for the benevolence of missionaries, he wouldn't have schooled.
Former President Daniel arap Moi had an almost similar background. His early education was made possible by the missionaries who made forays in Kabarnet. A young Moi was under the care of his uncle after his father died.
Even Mwai Kibaki's story didn't stray from this path. All his elder siblings did not get an opportunity to go to school, owing to poverty. It is said that one of the reasons his father allowed the missionaries to take him to school was that he had a small physique and could not be entrusted to graze cattle. However, his brilliance scaled him to the pinnacle of political power.
Read More
Across the border in Tanzania, President William Benjamin Mkapa went to school without shoes. He has recounted how he marvelled at his first sighting of a motor vehicle in primary school. Mkapa used to trek some 60 kilometres to school.
The profoundest of all is the 44th President of the United States Barrack Hussein Obama. Out of sheer tenacity and audacity of hope, Obama managed to capture the imagination of the world. His brilliance continues to show even after leaving office where he pens bestsellers among other initiatives.
The idea of leaders coming from adversarial background is as old as leadership itself. Most great leaders, however, emerge as a result of their initiatives and not necessarily family backgrounds. Even in a dynastic political family such as the Kennedys in the US, JF Kennedy stood out because of his unique leadership credentials. Granted, there are benefits that accrue to being born in a distinguished family.
Since our political contest is underpinned by a democratic universal suffrage, a leader's offspring does not necessarily have a head start. What matters is the leader's ability to convince the voters that he or she is up to the task at hand. This is a very different scenario from a monarchical system where the offspring automatically assumes authority once their parents exit the stage.
It is also noteworthy that being born in a politically famous family can be a liability to one's chances of ascension to leadership. A perfect example is the Odinga family. For the longest time, the Odinga have had it rough. Anybody who associated with the Odinga was an enemy of the State. Clearly, it was some sort of burden to be an Odinga. Jaramogi Oginga Odinga, Kenya's second Vice-President spent many years in the political cold after serving for a mere three years.
The crux of the argument is that the individual attributes of a leader are weightier in determining their trajectory to leadership than kinship. We are all born into families and that should not be the yardstick to measure our suitability for leadership.
A majority of us are poor. The failure of leadership since independence has meant that we have not succeeded in eradicating the three things we set out to – poverty, ignorance and disease. This is a collective failure and cannot be ascribed to an individual.
Politicians who are aspiring to assume the leadership of this country ought to focus on substantive issues. Splitting hairs by whipping public emotions over non-existent contestations only deviates us from our goals. The idea that there are certain people who are entitled to anything is repugnant and divisive.
Let political leaders compete based on salient issues that can meaningfully be interrogated by the electorate rather than polarising the nation.
-Mr Oketch is the author of Aphorisms and Poems of Light.