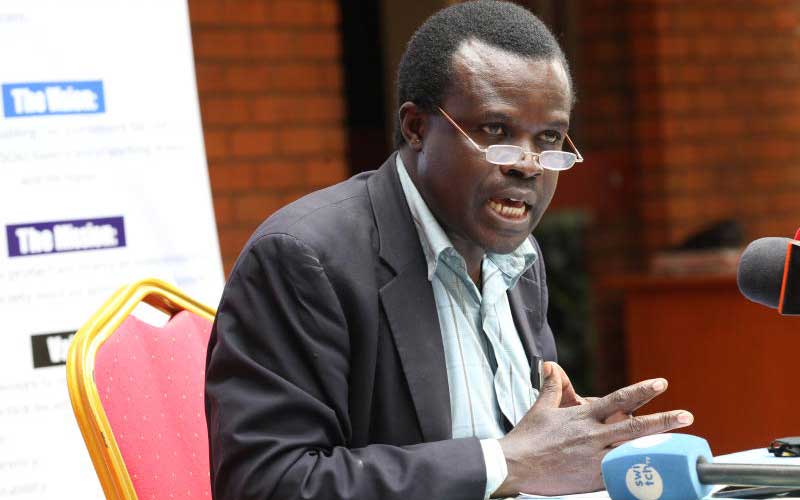 Recently, the Civil Society Reference Group (CSRG) took a decision to enter into the fray that management of football in Kenya has become. The decision, no doubt, took a number of stakeholders by surprise.
But as far as the CSRG is concerned, this ought not to be the case. Football clubs, be it AFC Leopards, Bandari FC, Kakamega Homeboys, Mathare United, Tusker FC, Sofapaka, Posta Rangers, Kariobangi Sharks or Gor Mahia FC are all civil society organisations formed to enable Kenyans with an interest and talent in football to exercise their skills.
And while some of these clubs may have regional history and sectarian following, all Kenyans attest to the fact that at one point in time or the other, we have joined our favourite teams either physically or remotely through media outlets to cheer and entertain ourselves.
Civil society is essentially a group of people coming together and organising themselves in pursuit of common interests. Articles 33, 36 and 37 of the Constitution guarantee every person the right to freedoms of expression, association and assembly.
There are many different expressions of civil society, with multiple types of actors, roles and mandates. Sports organisations are just but one type of civil society organisations.
Without these three fundamental rights, no football club would exist, let alone conglomerate to form the Football Kenya Federation (FKF). Article 33 on freedom of expression is particularly important for sports enthusiasts. It provides that "every person has the right to freedom of expression, which includes freedom of artistic creativity". Football is an expression of arts through which individuals exercise their dribbling and ball handling skills and talents.
The intervention of the CSRG in the affairs of FKF originates from the standpoint that FKF is a member of the larger extended civil society family. As a matter fact, the Sixth Schedule to the Public Benefit Organisations Act lists sports as one of the areas in which one can form a civil society organisation, hence our interest in the affairs of sports bodies.
Once this new law is operationalised, and the outmoded NGO Co-ordination Act of 1990 is repealed, Kenyans with an interest in sports will be at liberty to form, join and grow public benefit organisations solely for the purpose of identifying, promoting and harnessing sporting talents among young Kenyans and the young at heart.
Forming organisations is both a right and a means of making people's participation and commitment to improve their conditions more effective and sustainable.
And this is where the CSRG comes in, working to advance the realisation of enabling policies, laws and regulatory frameworks favourable for the formation and growth of public benefit organisations in Kenya.
Management of sports in general in Kenya, and football in particular, has been a tale with twists and turns that border on the absurd. Take the recent uproar in FKF in which the leadership was allegedly unable to account for funds put at its disposal for the management and promotion of football.
Allegations that FKF has not satisfactorily accounted for more than Sh244 million allocated by the government during the 2019 Africa Cup of Nations should concern all of us.
Had such allegations been made by an NGO, State functionaries who have made a career out of disgraceful acts of vilification and deprecation of civil society would have been agog, looking for the tallest building in town from which to dismiss the claims as the work of 'evil society' and busybodies serving foreign masters.
But the accusations acquire a graver dimension and become more poignant when they are levelled against FKF leadership by none other than the Principal Secretary for Sports. According to Peter Kaberia, former Sports PS, FKF was yet to account for the colossal amount by the time he left the ministry.
Then comes the scandalous procurement of an Outside Broadcasting van for which FKF is said to have paid a Sh125 million deposit out of the total Sh135 million.
Unless there are no procurement policies at FKF, and the requirement that officials do due diligence before committing organisational money, paying over 90 per cent of the price for such an expensive item as a deposit to a foreign supplier under receivership is reckless.
The CSRG is a practitioner in self-regulation mechanisms that would enable FKF to address such malpractices through internal controls and policies.
-Mr Suba is the Presiding Convener of the Civil Society Reference Group. [email protected]