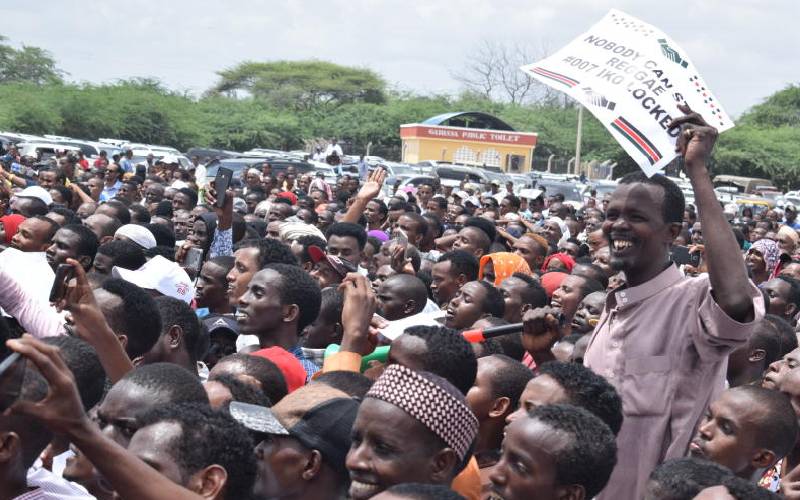 There are exactly two years, Tuesday this week, to 2022 when Kenyans will vote to empower numerous aspirants to be their leaders. If rules do not change through the Building Bridges Initiative (BBI), they will vote for six offices of varying influence. The most important of these is the presidency and the 47 governor offices because they wield executive power to distribute national and county wealth. The other elective offices in Parliament or county assemblies often have nuisance value of either harassing the executive or of towing the party leader's lines.
The relative ability of a party leader to fix wayward party members affects public perceptions of his strength and reliability. Given that not many people become legislators independently, undivided loyalty to the party leader is a prerequisite for survival. Legislators who win elections without powerful party endorsement have leeway to act independently.
With only two years to go, political realignments are taking place at both national and county levels. As would-be candidates for president or governor jostle for position, some proclaim "loyalty" to President Uhuru Kenyatta in the hope that he would look favourably at each of them. There are those with serious possibilities, others are bargaining strategists for political promises.
The number two slot—Deputy President—is therefore the target of many aspirants waiting to be politically seduced by the top presidential candidates. For bargaining purposes, the top candidates would want an expanded executive with positions they can dangle in front of influential regional political players. Putting together a coalition of ambitious politicians based on sharing executive positions but not necessarily power is a game to watch.
At present, some of those who are likely to run for the top seat are Raila Odinga, William Ruto, Gideon Moi, Musalia Mudavadi and Kalonzo Musyoka. Each of them, and the others who have declared interest in the seat, want a winning coalition that offers deputy presidencies, prime and deputy ministers, safe sinecures in leaders of majorities and minorities, and even offices of speaker. Each coalition will then go to the public to publicise its virtues while vilifying its rivals with limitless accusations of political perfidy.
There will not be any ideological differences among the competing parties and no ideological compatibility within any party. They only share hunger for power through the search for numerical compatibility to persuade voters.
If the BBI does not succeed in providing enticing executive posts, presidential candidates will have to scratch their heads hard to find compatible deputies that add value. Two considerations help in picking a running mate. First, if the main candidate is sure of himself it does not matter where the running mate comes from. In 1992, for example, Bill Clinton of Arkansas picked a running mate from the neighbouring state of Tennessee, Albert Gore, who added little electoral value. Second, the candidate who worries about popularity picks a running mate who brings in votes. For that reason, John F Kennedy of Massachusetts picked Lyndon Baines Johnson of Texas in 1960 and California's Ronald Reagan picked George HW Bush of Texas in 1980.
Secondary considerations involve such ideological closeness that the VP can be trusted to continue with the president's policies should a vacancy unexpectedly occur. And that VP should know and accept that his place, as the first US Vice-President John Adams complained, was innocuous. In the current Kenyan scenario, no candidate can ignore the DP's vote value addition. If the BBI executive addition is a non-starter, therefore, the candidates will take the DP selection seriously and even promise a lot of "jobs" to others.
Vote value-addition would lead Raila to the snow-peaked mountain, looking for a compatible running mate. Former presidential candidate Peter Kenneth is Raila compatible. He knows "football" and, being a member of the "Boys Club" with Tony Blair, has international contacts that make the Conceptual West relax. Other names for Raila's consideration are Peter Munya, Ali Hassan Joho and Wycliffe Oparanya.
All the other candidates will also have to think in a similar fashion. They will have to consider the vote value that their chosen deputies will bring to them.
All presidential candidates would like the BBI scheme to add executive seats and give each candidate political bargaining power. Many presidential candidates, however, are either DP material or material for other offices that the BBI project might create. To go far, however, each presidential hopeful has to consider the mountain zone seriously. The mountain is so high, it cannot be ignored.
Prof Munene teaches at the USIU in Nairobi