We need to heal together as a nation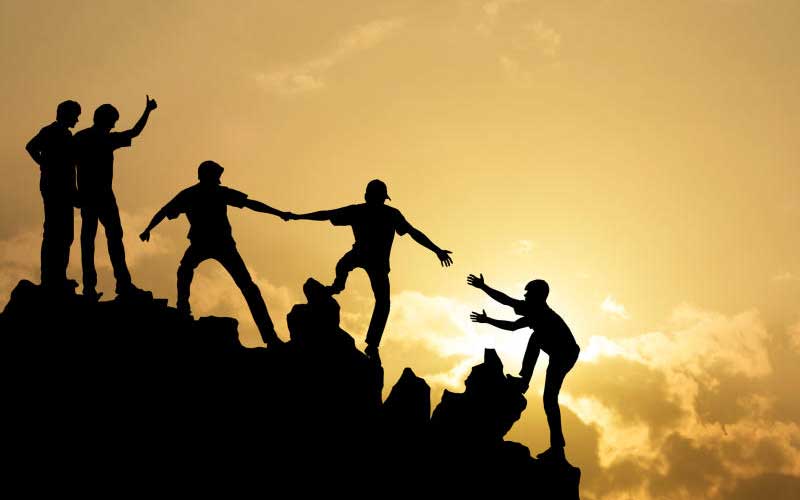 The great 13th century Persian poet Rumi wrote in his legendary poetry anthology The Rubayat, "The wound is the place where the light enters you."
Writing in medieval Iran, Rumi was a great scholar of the Islamic faith, a theologian and Sufi mystic. Above all, he is remembered for the beautiful poetry that he gifted the world. This poetry has been revered around Persia, Central Asia and the Indian Sub-continent for centuries. More recently he has gained fame all over the western world and in Africa as well.
The subject of most of his work is spirituality and faith in God, something that we in Kenya thoroughly comprehend. When he speaks of the light entering a wound, this could be a metaphor for many things. For example, he could be referencing the divine light of God penetrating the painful places, allowing faith to help you heal all wounds.
In Kenya, we have suffered from many wounds. Things have not always been easy, and we continue to have difficulties. We hold a great deal of emotional baggage from our parents' and grandparents' generations, from those that were around when Kenya was founded as a modern state.
This collective feeling of damage, however, is sometimes harnessed not collectively as a nation, but separate amongst tribes.
For it is true, different tribes experienced the reality of the new Kenyan state in different ways. Some tribes have benefitted from government policy more, and some less. This is one of the greatest wounds that has injured the Kenyan people, and one of the hardest for us to heal from.
It has caused us to fight each other to the death, and it has almost caused a civil war. Kenya has been on the brink of erupting in flames because of tribalism, and all of the divisive politics that comes with that.
In recent years, under the light of President Uhuru Kenyatta administration, that wound has begun to close. But still more work remains.
In 2018, when Uhuru decided to surprise us all by shaking hands with Raila Odinga, it was much more than a political alliance. It was a symbol of social unity the likes of which we had never before seen. It was an unprecedented moment in our nation's history.
It is hard to believe that we have come so far since then. While we gained a lot of momentum with the BBI, some of that has unfortunately been put on hold due to the Covid-19 pandemic. But it has not stopped and it chugs along slowly.
A few months before the global health pandemic began, the BBI taskforce was busy wrapping up months of work and coming up with a comprehensive plan to heal our nation's wounds, beginning with the most important thing: promoting unity.
After the first draft was released to the public, discussed and debated, picked apart, opposed and supported, the task force put their heads together again to make informed changes. The updated BBI report is due to come out in the coming weeks, and though it has been delayed by coronavirus, there is no doubt that it will be the antidote we need for where it hurts.
It is high time we began to let in the light. Have we lost our faith in the government, and our faith in ourselves as a society?
Though we might get frustrated sometimes and throw our hands in the air in despair, I think we still maintain more than a semblance of hope.

If things had been easy for Kenya as a nation since the beginning, it is true we would not have had any wounds. But that also means that we would not have enjoyed the feeling of accomplishment of taking the initiative to make positive choices.
We are finally allowing the light in, allowing the divine spirit in the atmosphere to penetrate the depths of darkness in our social fabric. By supporting the BBI's efforts to bring us together, we have acknowledged that we are hurt and that we have a lot of problems.
We need to make some fixes, but they are not impossible. They are absolutely achievable if only we can agree that we want to fix them together.
Mr Leo is a public policy analyst. [email protected]
Download the BBI Judgement by all seven Judges - Civil Appeal No. E291 of 2021