Mindless killings by police over curfew must come to end now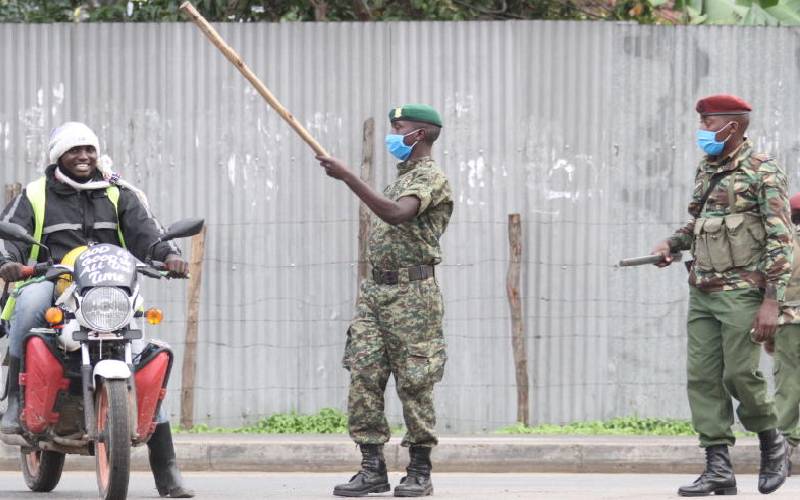 In a moment of recklessness, a white Minneapolis police officer killed a black man last week, and the US literally went up in flames a few days later. Six days of continuous demonstrations, including one outside the White House, have kept US security forces on high alert, even forcing President Donald Trump to spend some time in a bunker inside the White House.
Kenya is not yet there, but that seems to be the path that officers of the Kenya Police Service are committed to put Kenya on, given their brutality against citizens. Cases of police harassment, beatings and extra-judicial killings have increased exponentially following the imposition of a curfew to contain the spread of coronavirus.
Yesterday, the Independent Policing Oversight Authority accused police of killing 15 people and injuring another 31 since the president announced the curfew three months ago. This is totally unacceptable.
It is unfortunate that the Covid-19 containment measures have provided an opportunity for extortion, forced quarantine and the means to unleash terror on innocent on Kenyans.
The motto of the Kenya Police Service is 'Utumishi kwa wote' (service to all), yet what citizens get from the police is savage hostility. In truth, Kenya is not a police state, but everything about the police makes it one, which explains why ordinary citizens live in perpetual fear of the men and women in uniform.
The level of public mistrust is such that few people, if any, are willing to volunteer crucial information to the police where they could be turned into suspects. Public outcry against all forms of police brutality, including rampant extra-judicial killings, has elicited little or no reaction from Police headquarters and the government. This must change.
The coronavirus containment measures were designed to preserve the very lives that police officers snuff out without a care. There is no justification for the police to beat up or kill anybody just because those people did not wear masks or were caught up in a curfew, like Vaite, the homeless Mathare man killed by the police in cold blood on Monday. The law of the jungle should not be allowed to take root in a democratic country that espouses the rule of law.
There is a good reason we have a justice system and police cells. Law breakers should be apprehended and charged before a court of law. The police have no right, legal or otherwise, to act as prosecutor, jury and judge.