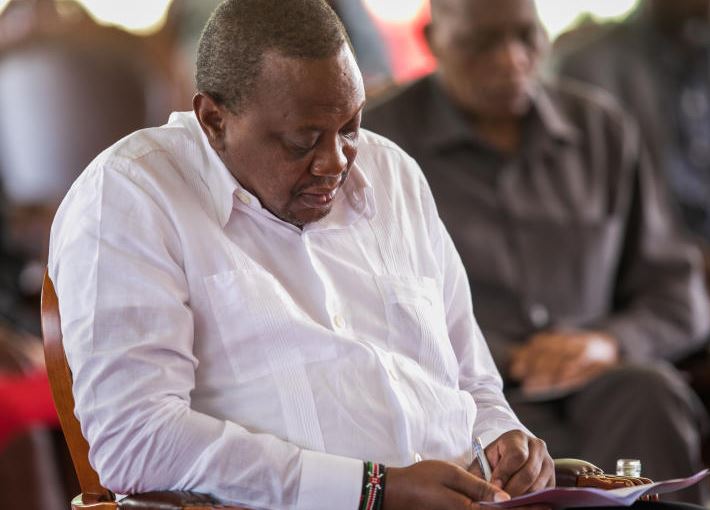 Coronavirus ignores common logic. That's why it refused to be confined to Wuhan, China. It has negatively affected and made many political economies and their projected growths virtual nullities. It has, however, popularised new health terms such as "lockdown", "quarantine", and "social-distancing", which mean mass separation of people.
For as long as the coronavirus was a "Chinese thing", lockdown was a peculiar response to a previously unknown health disaster that entailed three things; force people to stay 'locked' in their residences, building large hospitals to cater for thousands of patients and mobilise thousands of doctors within 10 days for each hospital.
This implied that China has a ready-made public disaster response policy that could be activated at short notice. It did not have to do feasibility studies and look for funds to do the right thing. Third, it undertook to reassure everyone that the Wuhan lockdown was in the interest of humanity.
The three inter-related strategies brought down the number of infections enough to warrant closure of the special hospitals. While this was going on, other territories imposed haphazard lockdowns. Since citizens in those countries tend to travel a lot, coronavirus switched from being just Chinese into being Italian, American, Spanish, Indian, German, and British.
People in these countries travel to Kenya as tourists, returning students and residents, government and business officials, medical tourists, athletes in world competitions and scholars in global specialised conferences.
Public confidence
In times of crisis, what counts is the leadership's ability to rise up to restore public confidence. The 20th century had a few such leaders. Franklin Delano Roosevelt stood out during the great depression in the 1930s by effectively using the radio to restore public confidence in the dislocating capitalist system, through his New Deal.
In World War II, Winston Churchill captured the British Empire's trust with his regular inspiring radio speeches that made tough situations appear surmountable. In Kenya, Jomo Kenyatta had enough authority to ensure smooth transition from colonialism to independence, despite his reputation as the Mau Mau chief. In Argentina, Nestor Kirchner turned the country around simply by recasting the relationship between politics and economic theories.
The coronavirus challenge demands global leadership and individual policy ingenuity. While no country escapes health induced disarray, few have the stamina and the brilliance to act right. So far, Kenya's health response is commendable. However, its economic policy response needs recasting.
Messy Nairobi
The coronavirus emergency has also created opportunity for people to change habits and for leaders to show mettle. In Kenya, for instance, President Uhuru Kenyatta came out of political awkwardness associated with the BBI crossfire and took decisive policy steps to restore public confidence. He made changes in government officialdom that had telling meanings that he could act. He transferred key services in the messy Nairobi City County to the national government, under Major General Mohammed Badi.
A big man in size and mind, Badi looks like the man for the job of cleaning up Nairobi morally and socially. Uhuru also confirmed Mutahi Kagwe as Health CS. The two appear to have formed a formidable front to fight coronavirus.
By constantly giving instructions on what has to be done, Kagwe has restored public confidence in government ability to handle health challenges. He has, within a short time, overshadowed all other officials except the president and seems like a natural 'leader' due to his ability to communicate and to rise above petty politics.
The looming economic catastrophy remains Uhuru's main problem. He needs to get out of the mind prison of abstract economic theories and jump into the boldness of advanced political economy thinking. Extraordinary times call for extraordinary measures. Since imports are down, Uhuru should take advantage of this reality and discourage imports.
He should unabashedly engage in massive deficit spending to guarantee market to local producers. With reduced imports and an existing large market, the Jua Kali and other local small-scale producers would help to create jobs and revive the economy. It is a leadership opportunity that Uhuru should not miss.
Prof Munene teaches History and International Relations at USIU.