Towards gender responsive housing policy, programmes and projects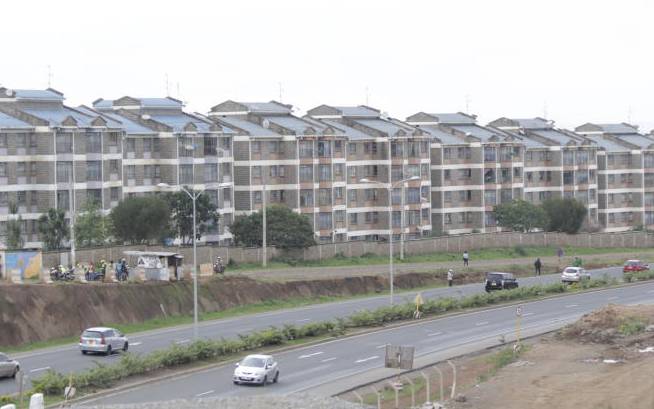 Affordable housing is one of the priorities in the "Big Four" Agenda, targeting construction of at least 500,000 housing units by 2022. This is in line with the Kenya Vision 2030, which aims to provide the country's population with adequate and decent housing in a sustainable environment.
The national development goal is in turn aligned with the Sustainable Development Goals, (SDG 11) ensuring access for all to adequate, safe and affordable housing and basic services and upgrade slums. Further, the housing goal fits into the UN Habitat development framework as outlined in the New Urban Agenda and Housing at the Centre approach.
Spelt out in policy
Sessional Paper No. 3 of 2004 on National Housing Policy for Kenya, recognizes that housing programmes are much more effective when they consider the different roles and needs all including men, women and the youth.
The policy provides for involvement of the poor, women and children in all levels of project planning processes and creation of credit institutions and lending mechanisms for the vulnerable groups.
Despite these policy prescriptions, the data shows that gaps prevail in housing provision and women are disadvantaged. The Affordable Housing Programme (AHP) of the Big Four Agenda provides an opportunity to address this.
The Development Framework Guidelines of the AHP provide for public participation throughout the lifespan of the projects and inclusive representation across gender, tribe, race, marginalized and vulnerable groups.
This is will provide a mechanism to monitor and ensure that public inputs and diverse interests of stakeholders are reflected in the housing projects. This also gives an avenue for women and men to voice their gender specific needs and priorities in housing.
Gender inequality in access to housing has been identified as a challenge. Available data shows that access to housing and home ownership is male dominated in the country. According to Kenya Demographic and Health Survey (KDHS) 2014, 42 per cent women and 49 per cent men (aged 15-49) respectively own a house jointly. However, only 8 per cent of women own a house alone, compared to 36 per cent of men.
With regard to access to finance for housing, findings from the Kenya National Housing Survey 2012/13, reveal that commercial banks that reported to have special products for groups were few at 33.3 per cent for women, 32.2 per cent for youth and 30.0 per cent for disabled.
It's a man's world
The perceived demand for special loan products was 57.1 per cent for women, 56.3 per cent for youth and 78.6 per cent for people living with disability. Further, in implementation of housing and construction projects, data revealed dominant male participation and benefits with female workers constituting only 19.1 per cent of skilled workers engaged in the development of housing.
The number of females were also much fewer than males in all the Built Environment Professions (BEPs) categories constituting a male to female ratio of 85:15.
This signifies the need to adopt a gendered approach in provisioning for affordable housing.
Lack of access to adequate housing with attendant water, sanitation and energy services disproportionately affects women more than men. This is due to their gender defined reproductive roles in domestic work and child care.
It increases the time spent on domestic activities by women and reduces time allocated to productive economic opportunities.
According to UNDP 2016, 71 per cent of the burden of collecting water for households falls on women and girls in Sub-Saharan Africa.
They spend approximately 40 billion hours each year collecting water. In Kenyan rural households, data from the Kenya Demographic and Health Survey 2014 shows that collection of water is done by female's (56.8 per cent) compared to males (11.8 percent). At the national level, nearly 3 in 10 households (28 per cent) spend 30 minutes or longer to obtain their drinking water.
Regarding access to energy data from KIHBS 2015/16 reveals that in aggregate women spend approximately six times more time accessing energy compared to men.
Equaliser of sorts
Housing and the attendant infrastructure can be a gender "equaliser" and driver of development if properly planned, located, designed and priced. A gendered approach to provision of housing is imperative to achievement of the Big Four Agenda on Affordable Housing.
Specifically, a comprehensive gender analysis of home ownership would provide evidence on the housing status of women and men and provide insight on the gender-based constraints to owning a decent home.
It would also provide information with regard to affordability of housing to aid in design of special housing finance and mortgage products targeting women, youth and vulnerable groups.
Initiatives and policy to enhance girls' enrolment in Science, Technology Engineering and Mathematics (STEM) courses as well as architectural studies is proposed as one way of enhancing their participation in housing development projects at the artisan or professional level.
Gender inequalities in housing can further be resolved by ensuring that housing projects provide access to adequate water, sanitation and energy services.
Mr Gachanja is a policy analyst at the Kenya Institute for Public Policy Research and Analysis (Kippra)