Boychild and girlchild must learn to work together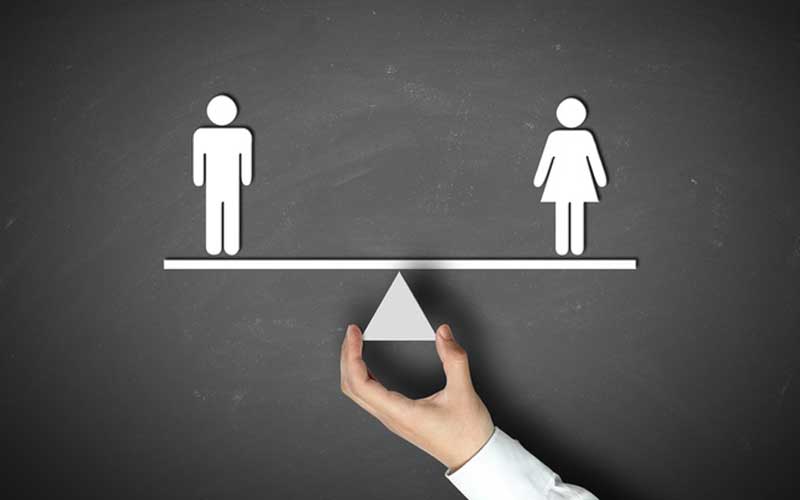 By a twist of fate, I found myself at my mother's grave on Mother's Day weekend. It was the first time I had visited in 10 years. The last time we were there together as a family was in 2009, a year after she died.
As you would imagine, it was all very emotional. The irony of visiting the grave where our Mum's bones were interred a day before Mother's Day was inescapable. I chose to look at it as a conspiring of the universe to bring us full circle, and put a full-stop at the end of a decade-long grieving process.
Within hours of visiting the grave, my phone was literally exploding with Happy Mother's Day messages, GIFs, videos, and greeting cards. In the past I might have felt some type of way about being motherless, but this year something shifted in the atmosphere.
I have a child of my own and was surrounded by my nieces and nephew who might as well be my children. And having four older sisters, I'm not operating on a mothering deficit. Even when my mum was alive, I had four other women modelling what being a self-actualised female looks likes. And then there's my dad, who has become an oracle of father/mother wisdom.
Being in the land of my ancestors, at the resting place of my immediate forbearer was as joyous as it was reflective. There was sadness but also the feeling that my mother left me with everything a woman needs to cultivate a thriving internal ecosystem. And the wisdom to understand that the women who have the greatest outward impact always look inward first.
Her feminism
My mother was married and pregnant with her first child while studying for her bachelors at the University of Nairobi in the mid-60s. With all that going on she still graduated at the top of her class.
Years later, as an employee of the Ministry of Education, she pushed for the creation and implementation of a policy that until this day allows pregnant girls to return to school after giving birth. I never asked her what her motivation was, but when I learnt more about her own personal journey,I understood where she was coming from. I also understood her feminism. It was practical. She responded to the philosophy of male privilege with practical solutions that levelled the playing field, and gave women a fair shake.
I remember the early days of the 'send your girl child to school' campaign, and the trips my mother made around the country urging families and communities to educate their girls. To get the message out she had to work with stakeholders across the private/public divide. In doing so, she worked with many men but never once did I see her take an antagonistic, 'gender warfare' stance.
Create space
Hers was not an 'in your face' type activism. It wasn't loud, and many times not even visible, but it was effective. Behind closed doors, in the seminars, workshops, meetings, and boardrooms, where policy is conceived and created, her efforts were collaborative. Men and woman had to come together in the interests of their girl-children because both genders (and the various incarnations across the gender spectrum) are the foundation which society is built upon.
Which brings me to the present day where gender activism is not activism unless it is combative. More time is spent on being adversarial than is spent on 'building bridges', and creating the kind of cross-gender partnerships that can create space for women to thrive. More than that, a lot of energy has gone into the theory of multiple waves of feminism, which has been to the detriment of feminism's first principle – equality.
This is not to disparage the intellectual rigour of gender studies, or the multidimensional theory of feminism, rather it is a call to distil high-level discussions around gender relations into action. Action will inevitably require collaborative efforts from all the sexes.
In this modern world, where a lot of time has been put into the enfranchisement of women and girls, we are quickly coming to a place where they will be a clear overlap of struggle among the genders. For this reason, rather than bark at each other from across the aisle, we must learn how to communicate meaningfully, with the ultimate goal to engender equality as an irreducible minimum.
To paraphrase a well-known saying, if women want to advance quickly they can continue to go it alone, but if they want to go far, they will have to walk with men. Not one step behind, or two steps ahead, but side-by-side, as equals.
Ms Masiga is Peace and Security Editor, The Conversation Africa