Increasing MPs' allowances to give handouts is immoral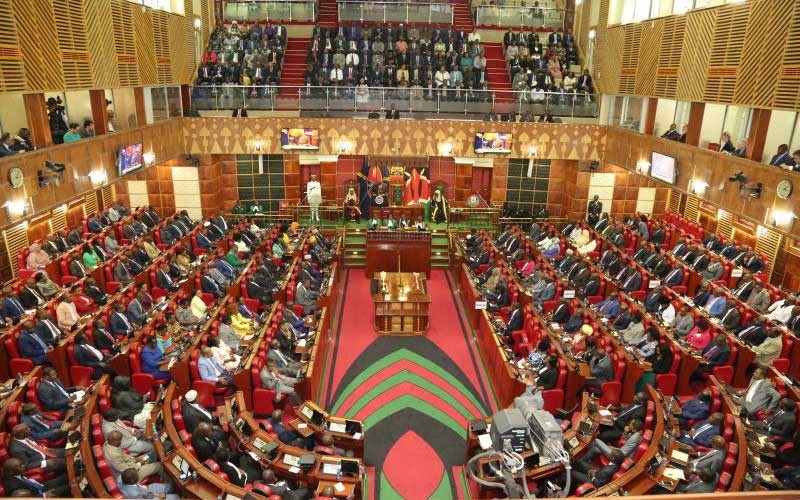 In explaining why, they have an insatiable desire for hefty allowances, some MPs, and their backers like COTU Secretary General, Francis Atwoli, have, without batting an eyelid, stated that their constituents are always at their doorsteps seeking handouts.
They aver that they pay school fees, foot funeral costs and hospital bills, and that they want their perks to be at per with other senior government officials.
One needs not to step into an economics class to decipher that what they are doing is an affront on the electorate and an abuse of powers bestowed upon them by the people they claim to represent.
If impoverished masses seeking help from them is the reason they are ever on a pay hike spree, then every employed person would be using that as a basis to demand a salary rise from their employer.
The masses also pay school fees, buy food and defray hospital costs for their friends and relatives, yet they seldom use that to increase prices of commodities in their business premises.
If people are living on handouts, then the solution lies not in overburdening the taxpayer but in introducing legislation and policies that can turn around the economy so that people can feel the trickle-down effect of an improved economy in terms of more jobs, growth of businesses and improved health care and infrastructure.
The ludicrous handouts culture is perpetuated by the same MPs, who after a long spell in Nairobi, feel that it is a way of warding off criticism from the public.
They use it as a bait to people they promised job opportunities where there was none and as a way of having an edge over their opponents with sound policies.
Handouts are also used by MPs as euphemism for voter bribery.
Skulduggery is the game of a Kenyan politician, and unity of convenience is their cup of tea.
We never see people stream into these palatial homes, and they are rarely in their villages except during funerals of their rich friends, yet they want the whole world to believe that people flock their homes to eat.
How they can unite in such a despicable move when they breathe fire and brimstone in their Tanga Tanga and Kieleweke weekend rallies, engaging in name-calling and threats, begs believe.
They forget that people are dying of hunger in certain parts of the country and that runway corruption is condemning thousands to depression. Yet this is not the first time Parliament is projecting itself as a curse to the nation.
We have in the past witnessed National Assembly members openly defending people accused of graft during parliamentary committee sessions simply because those people hail from their communities or have networks with their political parties.
What is important to a Kenyan is how they can fish, not how they can receive the fish through rob-Peter-to-pay-Paul schemes evidenced in the behavior of the August House.
When wananchi elect MPs, no one ever says they would be the highest givers of handouts. Kenyans want jobs and a conducive environment to conduct businesses in order to live decent lives.
Does it ring a bell to Kenyan MPs that their counterparts in America, a first world country, earn less than them? This flagrant disregard of the law and common sense by MPs must be rejected.
The writer is a freelance Journalist