Let varsities teach students the law and national values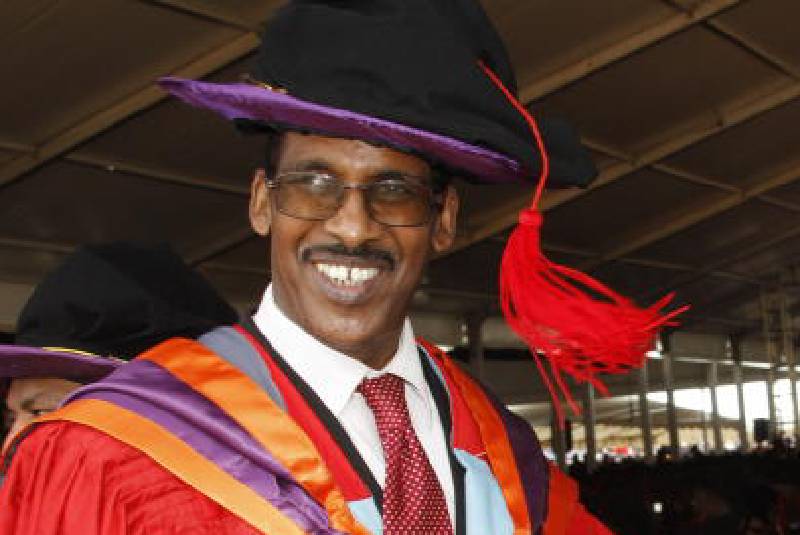 What are the troubles with Kenya's elites, professionals? Of late hardly a day goes without the dailies hitting the streets with distressful headlines about various aspects of the "failures of leadership, and the unprofessional conducts" of the elites.
No sector, no place is sacred, even in the private sector institutions.
"When professionals fail the integrity test due to greed for power, money or both, they lose their leverage in society," Eric Kiraithe, the Government spokesman, wrote recently, adding, "universally, teaching and examining students is the business of teachers. But in Kenya, exams are a Cabinet level affair."
On one day, the dailies report on "Sh1tn, shocking numbers in the plunder of a nation," (Standard, December 9, 2018). On another day, the dailies scream: "NHIF suspect flies choppers to avoid traffic," (Nation, December 11, 2018). Yet in the same month, the dailies beam to the nation "How ghost workers milk counties dry", (Standard, December 5, 2018). And once more the story is the same, "Sh326 billion bad loans pile up take shine out of banks," (Business Daily), December 4, 2018. At this rate of extreme, alley cat's approach to public trust and responsibilities, the nation would be in trouble. Wealthy, cohesive, progressive nation is not simply given. It's made by the sweat and intellect of compatriots.
As they say, a chain is as strong as its weakest link.
Thus a nation is as strong as its chain of elites, the professionals populating all its sectors.
The trouble with us is that we are working hard making a glorious country and endeavoring to plan for brighter future through professionals who have apparently little sense of the past, history, national values and constitutional literacy. Such efforts are as futile as trying to plant cut flowers. To paraphrase one Pulitzer Prize winner, David McCullough, "Are we raising a lot of cut flowers: professionals who are by and large historically and constitutional not literate, and trying to plant them" in all our strategic sectors?
First, the knowledge of history helps us to behave better, to deserve greater success as a nation.
As Mr Kiraithe painfully observes, "our professionals have to large extent lost their leverage, (trust, reputation), in society." The cost of "epidemics of dishonesty to the nation's strategic posture is mind boggling. There is therefore strong case for the universities to start planning for and teaching Kenya's history, demographics and constitutions to undergraduate students, under a compulsory course that, may be called "Kenya Studies."
Such a subject as "Kenya Studies" would entrench patriotism, national values and ethical behavior in all the professionals.
These efforts would also contain the two phenomena of "public goals drift" and "ACPEDS" –Acquired civics, professionals, ethics deficiency syndrome. The "drift" phenomenon is about the tendencies of professionals to drift away from the core goals of their respective fields of training as they start securing formal employment.
Second, there is high value for our professionals to be constitutional literate. The value of the citizens to be literate in their constitution for national unity and development cannot be over emphasized. "The trouble with Nigeria is simply and squarely a failure of leadership (the professionals). There is nothing basically wrong with the Nigeria character," Chinua Achebe declared in his book, "The trouble with Nigeria."
The Constitution has both the larger principles, spirits that motivate our governance architecture and details of the constitutional facts. Almost every chapter has list of timeless principles with which every Kenyan man and woman of professional standing should be familiar with. The constitution is not a tool for the privileged few. Constitutional literacy, education, is the means by which all Kenyans, as a nation; discover how to participate in the transformation of their great country in accordance with Kenya vision 2030 and beyond.
- The writer is a strategic consultant based in Nairobi.