Smell the coffee and treat the real diseases killing our farmers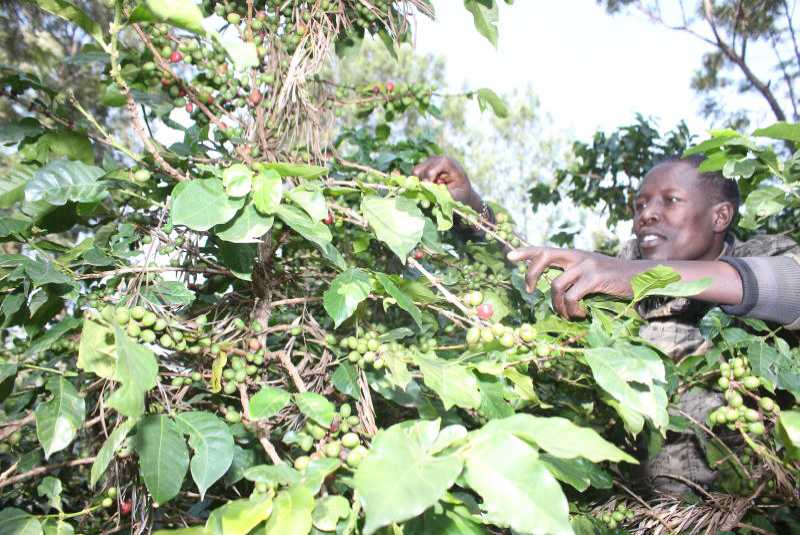 My teenage years are heavily associated with the coffee harvesting season, which traditionally occurred during the December holidays.
Many a poem were produced and recited in the coffee factories to starry eyed village damsels. A milliard romances were hatched and terminated in the midst of the Red Gold. Many of my contemporaries owe our education to coffee. I remember the infamous coffee boom fondly, the cause of Kenya's first major urban-rural migration. Like many coffee beneficiaries, I mourned the death of the coffee industry in the Kanu years.
It's unfortunate that successive governments have failed to refresh this critical cash industry. I therefore have more than academic interest in the ongoing debate as to whether we should by law ban the export of unprocessed coffee.
This far-reaching proposal is the brainchild of Gatundu South MP Moses Kuria. I know that when it comes to the public interest, Kuria's intentions are generally honest and I assume his intentions are solely to uplift the lot of the coffee farmer.
I have one major agreement with Kuria. As a general principle, it is uncontested that emerging agricultural economies which rely on 'farm-to-export marketing' will not develop until they harvest the benefits of pre-export possessing and value addition.
But this principle is not the silver bullet in all circumstances. To cure what is ailing Kenya's coffee, one must go to first principles. Misdiagnosis of the ailment will lead to wrong therapy. Starting from the 80s, government support for the coffee industry declined; some would say government deliberately sought to kill the industry.
Farm inputs became too expensive and inaccessible to farmers. The government exported politics into the co-operative sector and unaccountability led to corruption and gross mismanagement.
A host of middlemen got the bulk of returns from coffee instead of the long-suffering farmers. Cooperatives and individual farmers were laden with unsustainable debt.
Eventually many farmers divested from coffee production, leading to reduced volumes. Small scale coffee farmers who had traditionally elevated the value of Kenya's coffee either downgraded their volumes or the quality of their products.
Large coffee farms in places like Kiambu were either neglected or converted to real estate. These are the issues that anyone looking for solutions to Kenya's coffee industry must pay attention to. Until we can grant sufficient incentives for farmers to increase quality production of coffee, until we can give farmers a return commensurate with their investment, whether the coffee is green or processed, any other therapy is premature.
Processing coffee and indeed our other cash crops is where we must head eventually, but that is not our current priority. And before we go the processing route, there are certain realities we need to reckon with.
One is that Kenya is a miniscule coffee producer. Its coffee is generally used for blending to create specialty brands. Buyers, including the cartels who currently benefit from sale of green coffee, can ignore Kenya's processed coffee with no significant impact on the market.
Eventually market forces may win and the buyers may return, but farmers, who have no margins, would have had to contend with empty pockets and stocks of rotting coffee during the transition. If there is seriousness about moving us to processing, the government would have to create a buffer fund to cushion farmers in the transition period.
Secondly, our current processors are a small cartel processing and selling only a small quantity. If we are to move to processing, this component must be liberalised. We must have sufficient processing capacity so that farmers are not left at the mercy of a few processors with insufficient capacity who will naturally exploit them.
Having interfered with farmers' commercial freedoms, government would have to set a guaranteed price for farmers to avoid exploitation by processors. These are among the issues the Bill must contend with before the ban. Until the policy and funding framework is in place, rushing to legislate may win the populist battle; it will not solve this complex problem in a way that benefits farmers.
-The writer is an advocate of the High Court of Kenya