Time for Ruto to step in, steady the Jubilee ship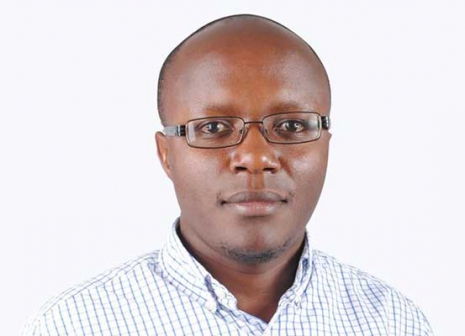 Over the last four years, Kenyans of good faith – including yours truly – have expressed a desire to see President Uhuru Kenyatta succeed. Kenyatta's success would have been Kenya's success. Yet at almost every turn, Kenyatta has provided Kenyans with little to celebrate. Instead of steady leadership, he has operated as little more than a caretaker with zero interest in working to improve Kenyan lives. Corruption has gone unchecked, even encouraged. And the government has failed to meet even the most basic of its functions.
Take the example of the ongoing famine in northern and northeastern parts of our country. How is it that in 2017 we are still unable to feed our people? And why should our president, a man who is allegedly a nationalist who prides himself in being a defender of our sovereignty, gleefully take pictures while receiving food aid from a desert country? Granted, the oil-rich United Arab Emirates may have bought the food from elsewhere, but the optics were horrendous. And it says a lot that neither the president, nor his handlers, thought twice about the shame this photo-op brought to the country.
They simply do not care. The government probably does not even know how many Kenyans have died from the ongoing famine. After all, the same cabal receiving food aid are about to spend billions of shillings on entertainment, puffed up salaries, foreign travel, and renovation of public buildings. The renovation of the president's residence alone will cost upwards of a billion shillings. And it is fair to assume that a good chunk of this appropriation will be squandered on corruption. The work itself is likely to miss basic standards, which will then necessitate a further allotment of billions in the not-so-distant future for further renovations. All because we are a developing country that has completely lost the plot and merrily going around in circles.
Sometimes it feels like we are no more than a very poorly-run roadside kiosk. What is the point of having a country if it cannot collectively meet our basic needs? What is the point of having leaders if they cannot think beyond their basic needs?
Besides the famine, it is telling that it took the unfortunate death of a British national for the government to react to insecurity in Laikipia. The government largely ignored insecurity in Baringo. The Kenyan lives lost and property destroyed by rustlers simply did not matter. It is the same insouciant approach to the loss of life that has informed the government's obduracy over the doctors' strike. Think about it for a second. For three months, we have shuttered our public hospitals. Tens of our fellow Kenyans have died. Tens more may have gotten closer to dying because of the lack of preventative care. Yet over the same period our so-called leaders have focused on nothing but electioneering.
The message is clear. Kenyan lives and livelihoods do not matter. All our leaders care about is being in power and amassing obscene amounts of wealth which they promptly proceed to squander on consumption and "safe" investments that add little to our economy. As I keep saying, we do not have job creators for leaders. We have a group of navel-gazing economic leeches who must steal to live. The truth hurts but it must be told. They are an economic elite class that has proven singularly unable to reproduce itself. The stolen wealth scarcely ever lasts for more than two generations, before it is scattered to the four winds by squabbling spouses and mistresses, and ill-educated off-spring.
As the Jubilee Administration flounders from one unforced error to the next, it is rather odd that Deputy President William Ruto is yet to feel the need to step in and steady the ship. He is the most senior person in government with careerist reasons to have a functional government. Why is he letting things get this bad? Does he not want to become president in 2022? Does he think he can become president despite having to carry the cross of Jubilee's glaring failures?
How to hatch eggs in incubator
In the Smart Harvest edition of November 5 last year, I covered the consequences of having a faulty incubator and the losses associated with poor quality incubator machinery.