ICC factor sank Kenya's dream in Addis Ababa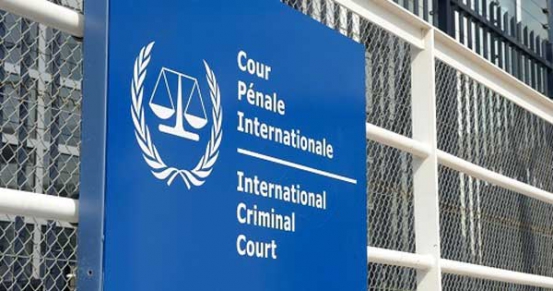 This week, we learned that Cabinet Secretary Amina Mohamed will, after all, not be the next chairperson of the African Union Commission. The news was greeted with mixed reactions from Kenyans. Some celebrated the loss, viewing it as deserved retribution for a government willing to move mountains to campaign for the CS while neglecting ordinary Kenyans.
The fact that President Uhuru Kenyatta flew to Addis Ababa without addressing the matter of Kenya Defence Forces troops killed in Somalia played right into this narrative. Yet others lamented at the loss, pointing fingers at our alleged friends in foreign capitals who may have abandoned us; and castigating those who reacted otherwise for lacking patriotism.
Neither of these conflicting views reflected the character and professionalism of Amina. I am on record noting that she is easily one of the more competent members of President Kenyatta's Cabinet.
Despite being assigned the unenviable task of defending President Kenyatta and his deputy William Ruto at the International Criminal Court, she performed this task with grace. And delivered. She has also presided over a foreign ministry that ensured that the ICC case did not result in the complete isolation of Kenya. This is not a mean achievement.
There is a parallel universe in which Kenya became Sudan, or something close to that. Amina and her team ensured we remained squarely within the community of relevant nations.
One could argue that this was inevitable, given our leverage vis-à-vis both Washington and Brussels; as well as our increasing importance to China. But while that is true, it still required a competent CS to skillful play our cards; and do reasonably well.
It is therefore cruel irony that Amina's studious anti-ICC diplomacy may have been the deciding factor that sank her candidacy. Certainly, other factors were involved – including the need for a francophone chairperson (following the retirement of South African Nkosazana Dlamini-Zuma), and general regional balance.
But it is also true that the European Union, and in particular France, was keen to ensure that Addis Ababa tones down the hostility towards the ICC. This position attracted the sympathy of some of our friends that did not want to throw the baby with the bathwater. Many of these countries are also terribly dependent on aid, and were always going to equivocate on the matter of a mass withdrawal from the ICC.
Back to our domestic squabbles over the loss in Addis, it is important to remember this was a national loss. It was not a Jubilee loss. Amina's candidacy was backed by the full weight of the Republic of Kenya.
The divisive response that defined her candidacy is a challenge for all of us. For those in government, it is a call for introspection to determine the right calibration of partisanship, especially when it comes to the handling of our foreign affairs. To those who celebrated the loss, it is a reminder that it is possible to disagree politically without completely rejecting the idea of Kenya.
Admittedly, some of the divisiveness can partially be explained by the fact that this is an election year. But even that reality should come as a warning of just how much work we need to do to keep the idea of Kenya alive. As a country, we keep operating under the false assumption that we can gut all symbols and myths that bind our collective destinies and still maintain a cohesive Kenya into the future.
It is high time we reminded ourselves that if Kenya is to endure, the project requires active investment from all of us. And while those in power have the most responsibility on account of their position, it is also incumbent upon us as regular citizens to know when to rally around the flag. Notice that this is not a call for blind patriotism. Rather it is a call for setting our "default" to patriotism.
Why Kenya did not have to spend all that energy to clinch AU seat
While focus on the African Union this week has been the drama surrounding the failure of Foreign Affairs CS Amina Mohammed to become the continent's top honcho, I sincerely believe what we should be having is a more fundamental discourse on the AU's significance.