Let's rally behind our Olympic team
COMMENTARY
By Fred Waga | Aug 14th 2016 | 2 min read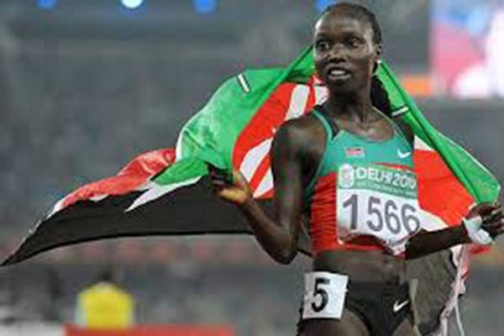 The Olympic Games in Brazil have been going on for about a week and some Kenyans are beginning to feel a little disappointed that there is still no gold medal in the bag.
After the 10,000 metres women's final, and Vivian Cheruiyot's second place finish — she was well behind Ethiopian gold medallist Almaz Ayana who set a world record of 29 minutes, 17.45 seconds — the disillusionment is to some degree understandable.
But when Ayana's victory is put in perspective — no Kenyan woman has ever won the 10,000 metres Olympic gold while Ethiopia has won it five times — Cheruiyot's performance begins to be seen as outstanding.
The rugby and boxing team may have bowed out of the games at the early stages, but in reality it was a tall order to expect the pugilists to pull a surprise 28 years after Robert Wangila won Kenya's only boxing gold in Seoul, South Korea.
There were great expectations in rugby after the Kenya seven's team superlative performance during the IRB world sevens series in Singapore in April. But when the seven-a-side rugby team failed to match up to heavyweights New Zealand and Britain among others in what was clearly the "group of death", the despondency of the opening week hung like a heavy cloud.
Sports fans should begin to take heart as the track and field programme begins to roll out — because it is here that Kenya's big hitters on the track will begin to stamp the nation's presence at these games.
There are quite a number of mid and long distance events lined up which will put Kenya in contention for medals; from the 800 metres all the way to the marathon, with the 3,000 metres steeplechase providing an icing to the cake as Kenya has never failed to bag Olympic gold in this event.
But even as the games continue, off-the-field activities are causing concern back home. On Thursday, former Kenya athletics coach John Anzrah was expelled from Brazil for allegedly impersonating a foreign athlete, and a week earlier, Kenya's athletic team manager Michael Rotich was expelled from the team's camp after he was accused of seeking a Sh1.3 million bribe from undercover reporters to help athletes beat doping tests in Kenya.
Without discussing merits or demerits of the case, there is a clear need to address indiscipline in the Kenyan contingent and the casual manner our sports officers are managing this team. However, this is not the time to put a damper on Kenya's participation in Brazil.
It is the time to rally sports fans behind the team and cheer our sports men and women on in coming events.