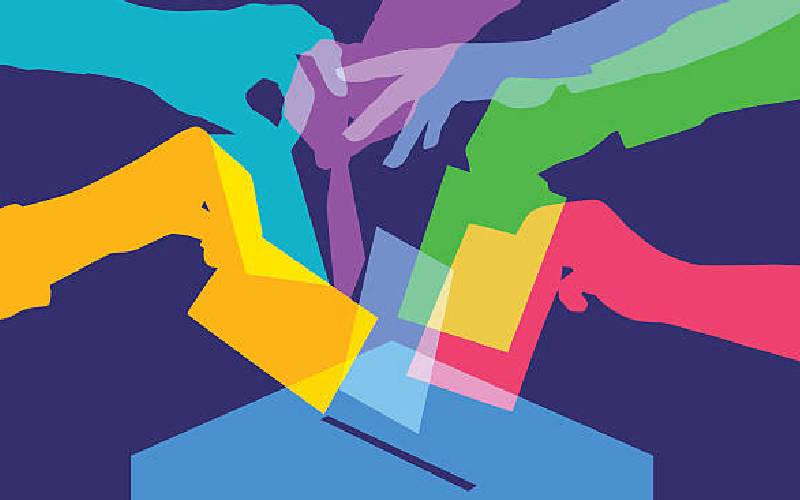 Until President Uhuru Kenyatta came out at Sagana III to explain the reason of the fallout between him and his deputy Willliam Ruto, those who cared to decipher what was happening between the two former bosom friends guessed the junior man had insubordinated his boss.
Against the persuasion of his boss, they claim, Mr Ruto had ploughed on with his 2022 presidential campaigns and thus undermined the president's development agenda. Really? Who would believe that?
The worst (probable) mistake Dr Ruto ever did was to supplant Mr Kenyatta as the political kingpin of Mt Kenya in a true fashion of our predatory politics. Forget about all the other reasons given. The siren voices around the president, who purport to speak on his behalf, know their survival in politics hinged on them hanging on the Uhuru's coats.
They were fully aware that theirs was more a cold calculation of interests than worthy consideration of compelling ideology. "Kenya's history is largely a history of patron-client politics", says historian Charles Hornsby in Kenya: A History Since Independence.
Losing Central's numbers would jeopardise Uhuru's plan to influence his succession and undermine his relevance politically. No wonder the ugly turn of events between him and Ruto. It was by all means a fight for survival.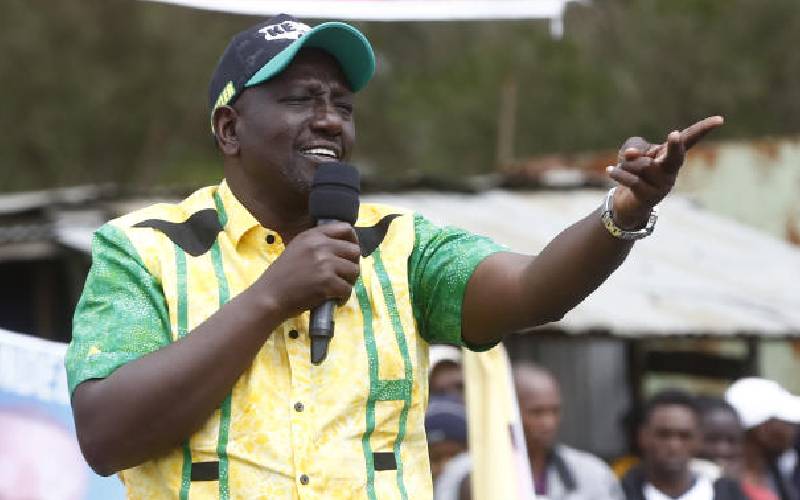 In a "patron-client politics… everyone knows that who gets what is crucially important." Communities front men and people whom they believe will "hunt and gather" for the rest. Naturally, the leader is a know-it-all master, a puppeteer pulling the strings. Patronage undermines democracy.
The bitter fallout (in Ukambani) after Kalonzo Musyoka bolted out of the Azimio coalition says as much. Leaders from the region have fallen over themselves beseeching Mr Musyoka to change his mind and come back to the fold.
"The position of Chief Minister, "20% of Cabinet and GoK appointments; 1,500km of road infrastructure, new dams and water pipelines, 3 Level 6 hospitals is just a small part of what Raila Odinga offered to Ukambani. These promises are not Kalonzo's property to walk away with on our behalf," tweeted former State House Chief of Staff Nzioka Waita, exposing the ruse that being close power translates to an added advantage to access State largesse and privilege.
I am sure I am not the only one wondering if for nearly nine years, Mr Waita had the president's ear and couldn't influence some of the things he is luring others with, what will change now?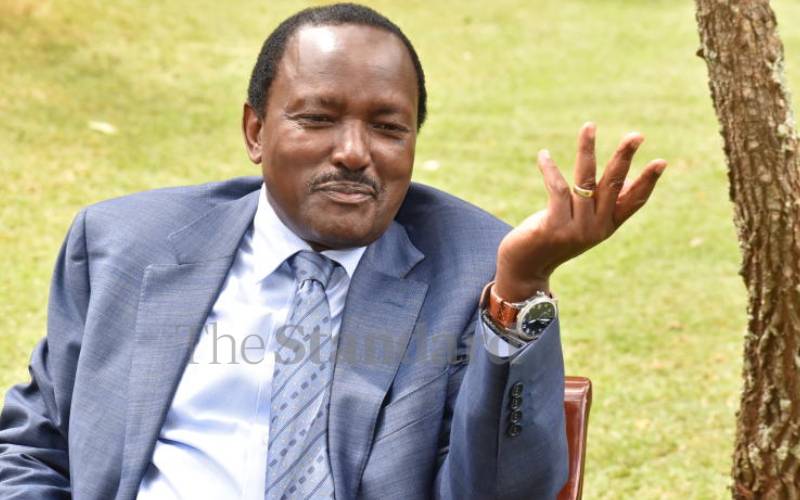 Patronage (especially when tagged with the whole tribe) is a zero-sum game. It is enslaving and offers pretense of collegiality in aspiration and action. There is a lot to worry about when the competition for limited resources is reduced into a local, regional and ethnic struggle. Mr Hornsby warns, "this creates a winner-takes-it-all models… and reinforces corruption."
For in truth, the tribe is usually the chaff thrown up to disguise the hollowing out- "resource extraction and authoritarianism"- (in turns) that goes on in government departments. Surely beyond it being the cover for the big men to dine and wine in peace and quiet, their tribal compatriots receive nothing in return.
Because it assumes homogeneity of groups, does the voice and the vote of the minorities "outsiders within" count? To put it another way, isn't there risk of "unrepresentation" of minority groups? Does the Kikuyu in Western or the Luhya in Garissa or the Kalenjin in Kisumu or the Luo or Kamba in Eldoret count?
Patron-client politics leads to "privatisation of politics". It leads to underdevelopment in some regions because the one at the top of the food chain dishes public goodies according to support base and those present at the privileged table.
Hornsby observes that because of this, "the state is not seen as impersonal, but a coiled mass of interests, harnessed by a partial bureaucracy."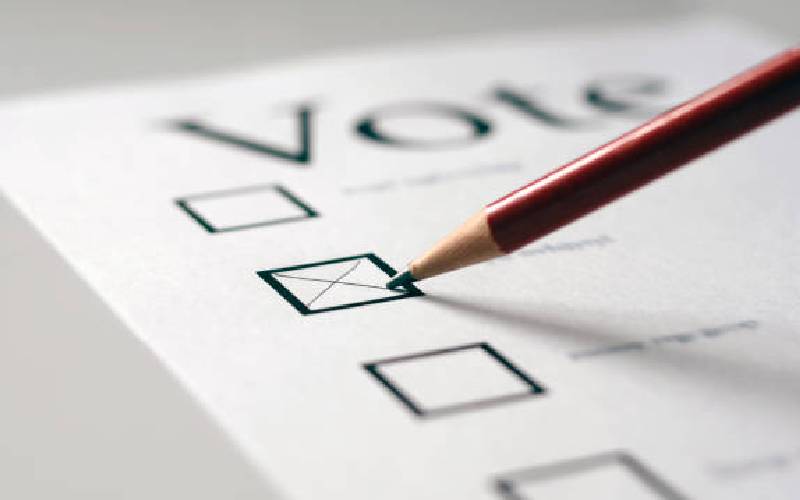 Kenya's redemption lies is in breaking this chain of "patron-client" politics; it won't be easy despite overwhelming evidence that it denies the people enlightened politics and most importantly, denies them a chance to scale the social class and thrive.
Good leadership is a possibility so desirable that we shouldn't spare any effort in pursuit of it. Why do we tolerate a situation where the political elite see the people as masses to be herded into voting blocks?
James A Baker, a former US Secretary of State said,"the point of holding power is to get things done..." The people want a responsive and effective government. They would care less if their kin were at the helm so long as things worked.
-Mr Kipkemboi is Partnerships and Special Projects Editor, Standard Group