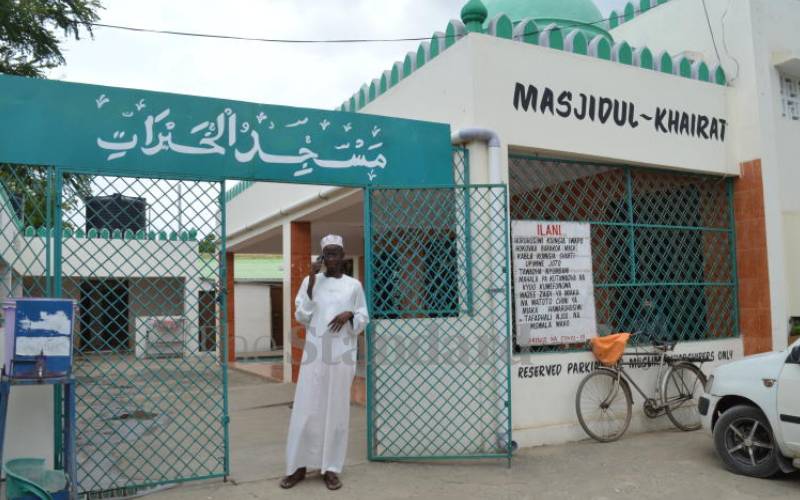 Streaks of sunlight streaming through the windows of Masjidul-Khairat Mosque, at the heart of Kilifi town, illuminate the humongous structure that holds hundreds of believers.
Ustadh Rashid Abubakar takes off his shoes at the entrance, walks to the front row and squeezes himself in among the faithful. He bows his head for prayers.
The 41-year-old Imam is a man on a mission. He is determined to save the community from shackles of poverty which he believes have been brought about by the shunning of family planning methods.
He has not only been preaching the word of Allah but also preaching about what a number of Muslim faithful have, over the years, termed haram, an Islamic word meaning forbidden.
"It has not been an easy journey. Muslims believe family planning is a Western concept brought to us to interfere with our religious beliefs. Others have been misinterpreting the Quran, but we've made progress," said Abubakar.
Abubakar is a self-described family planning champion. A tough course that has made him lock horns with other Muslim leaders and faithful but is now seemingly bearing fruit.
According to the 2008-2009 Kenya Demographic Health Survey (KDH, the Coast region, which is predominantly occupied by Muslims, had a contraceptive prevalence rate (CPR) of 30 per cent against the national CPR of 46 per cent.
In North-Eastern, another Muslim-dominated region, only four per cent of married women used any form of contraceptive.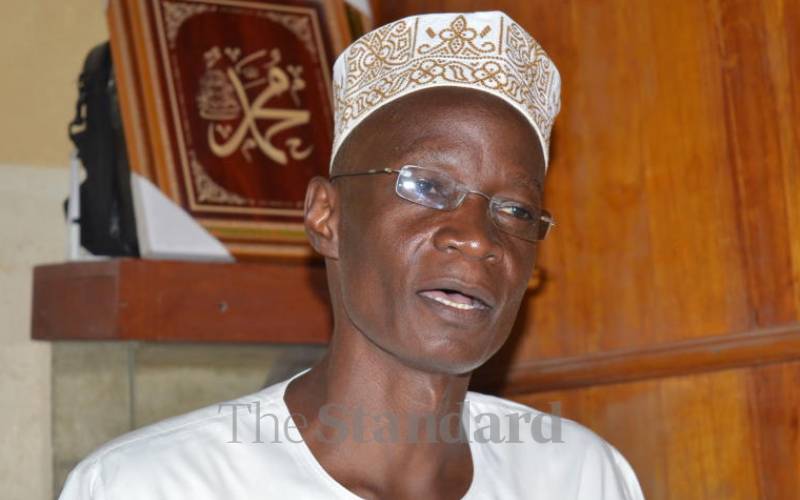 Abubakar, a father of two, embraced family planning owing to the hurdles he says he witnessed among polygamous families in the community. The preacher has two wives.
He knew that this knowledge would make a difference and decided to be the person to do that.
"Being the leader of our mosque and also a Supkem Executive Council leader in Kilifi County, it has been easy for me to sensitise the faithful but of course with a lot of setbacks," said Abubakar.
He observed that misinterpretation of Islamic teachings on contraception was one of the major factors hindering uptake of family planning. Cultural beliefs and lack of decision-making power among women have been key inhibitors to family planning use.
He said because of regulations in the faith, it has not been easy to involve women in such talks.
"During prayers and other Muslim forums, I always sensitise members on the importance of family planning. I teach them about various methods of contraception. At first, it sounded strange to some members, especially men but with time they no longer shy away from such conversation. Most of them have embraced family planning," he said.
Abubakar said there have been differing interpretations of Islamic teaching on family planning use.
By quoting a number of Quran verses, Abubakar has been able to educate quite a number of couples about the importance of embracing family planning.
Abubakar, in collaboration with a group of youth, is now using brochures containing Quran verses in support of family planning and its benefits. "I remember a few years ago when the issue came up during our Supkem meeting, it was a heated debate, some accused me of championing something which they considered Haram, till now some Muslim leaders haven't embraced it," he said.
He recalled an incident where a man went to his office and accused him of influencing his wife to adopt family planning that saw her bleed for weeks.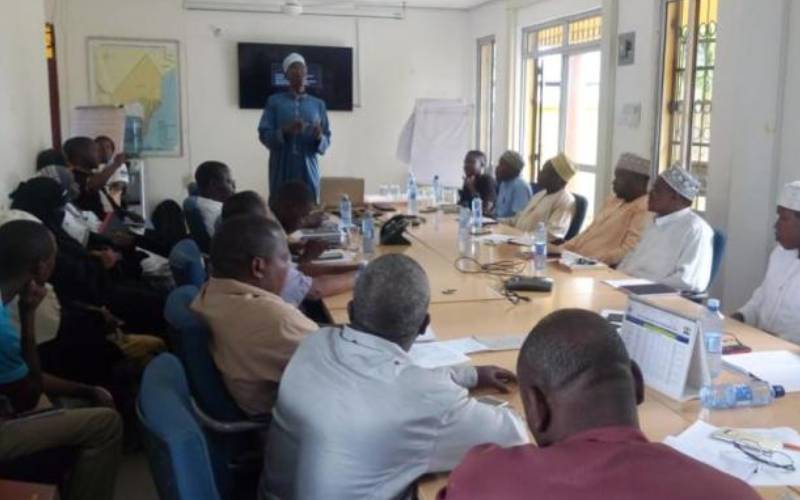 He said they had to walk to a nearby health facility where the woman was examined and the method of contraception changed.
Ramla Omar, 53, and a mother of seven said her husband was opposed to family planning but he mellowed with time.
Although she is now out of childbearing age, Ramla has vowed not to see any other woman undergo what she went through, she is now championing family planning
Through Muslim women forums, Ramla has been able to sensitise a number of women among them her daughters.
"My fifth and sixth pregnancies had a spacing range of only two years each, others three years," she said.
However, for men like Mohamed Abdullahi, family planning is against the Quran. "Allah is the provider. Allah said we should fill the world so my wife will not use those things," he said.
Data from the Performance Monitoring for Action (PMA) Kenya for Kilifi County shows that, in the past two years, about nine in every 10 women used a modern, female-controlled contraceptive method and reported that their partners were aware of it.